Did you know happiness just costs 8 USD a day? Property seekers all over Cambodia have been hearing the news and are rightfully wondering: How is this possible?
The Prince Happiness Plaza is taking the property market by storm by offering luxury living for as low as 8 USD a day! How, do you ask? Let's find out!
Brand real estate investment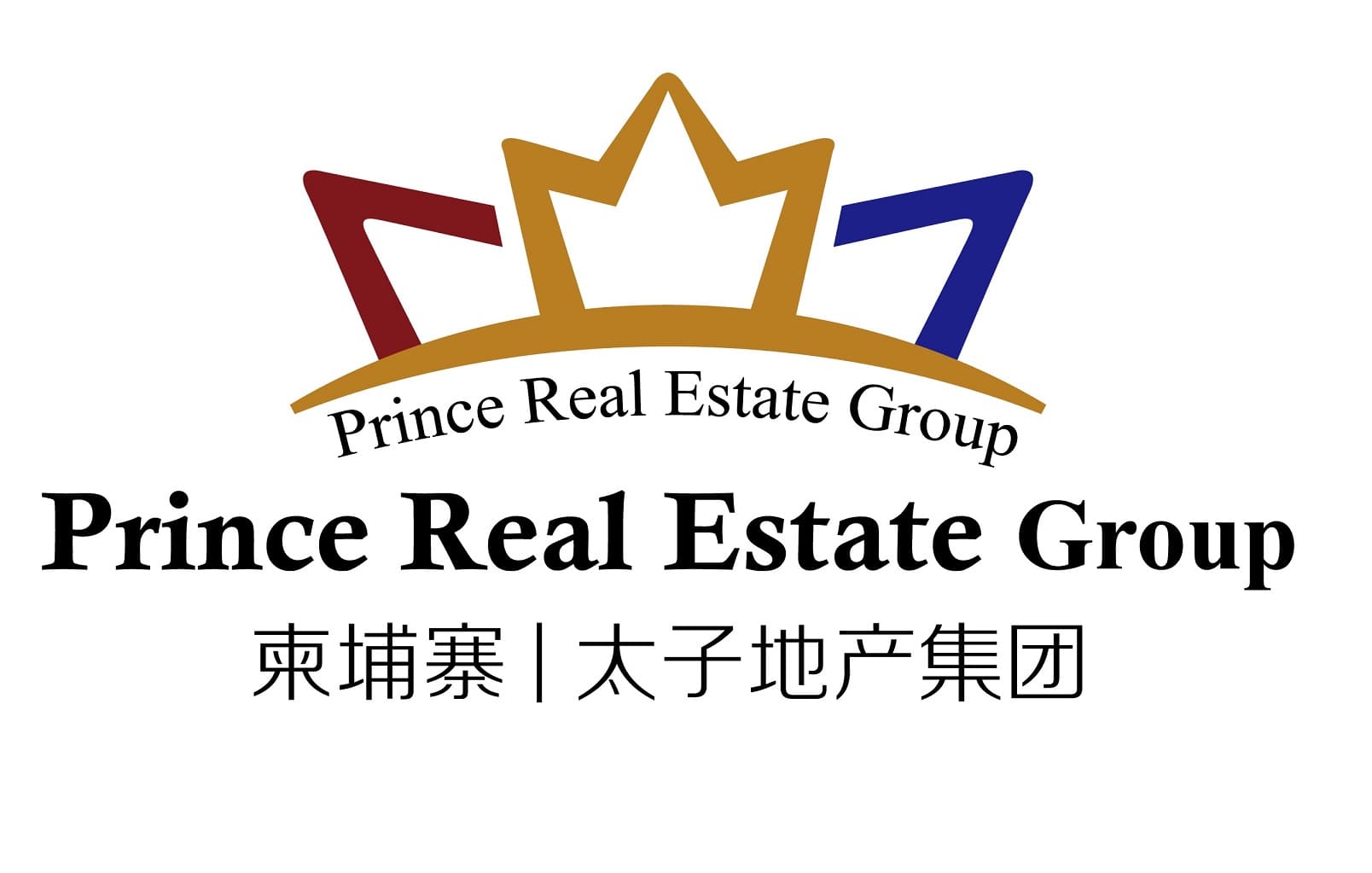 Prince Happiness Plaza is developed by the Prince Real Estate Group, a leader in Cambodia's real estate scene. This developer is known for its wide selection of luxury projects all over the Kingdom, all managed by experienced professionals. The Prince Real Estate Group has investments in hotels & resorts that holistically integrate and provide for the local communities and staff that supply and man its properties.
The Prince Real Estate Group is a perfect example of brand real estate investment that inspires confidence and affords residents and other investors a sense of long-term security they so rightly deserve.
At the vanguard of Phnom Penh's growth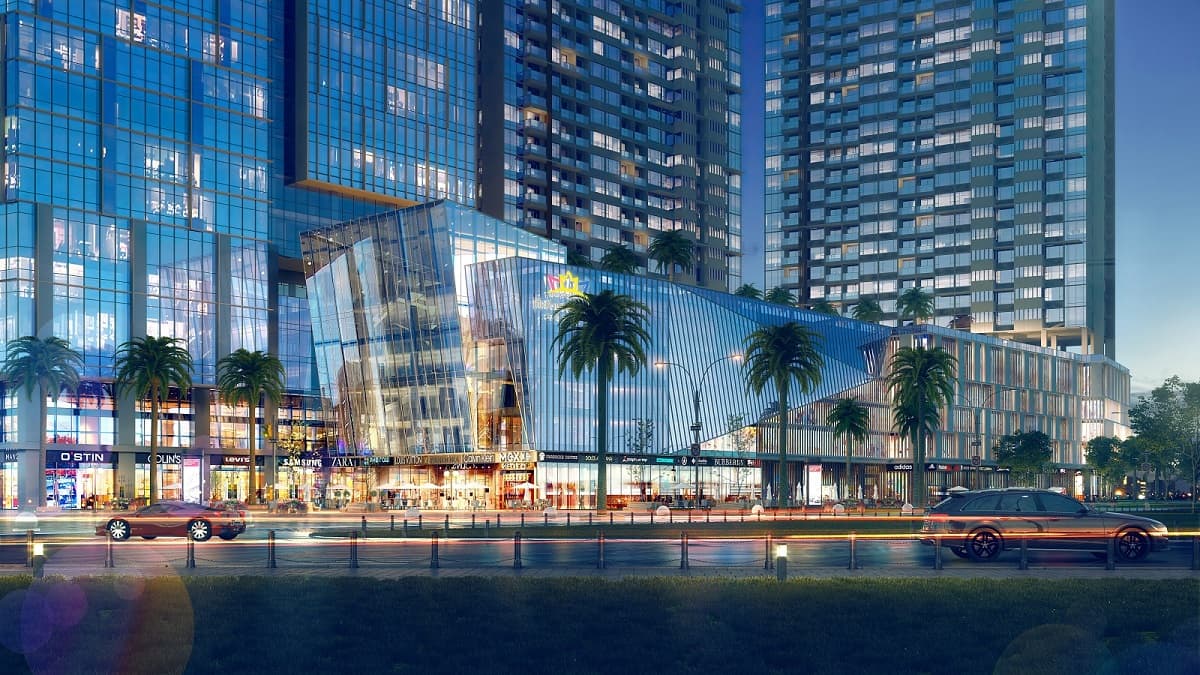 The Prince Happiness Plaza itself is located at the southern tip of Monivong Boulevard. Being located along the thriving Monivong Boulevard, the Prince Happiness Plaza stands the precipice of many commercial and residential developments soon to rise in the Meanchey district, chief of which is the AEON Mall 3, the biggest mall in Cambodia expected to open in 2023.
Monivong Boulevard additionally serves as the main artery connecting the quaint but busy tourist area of Chamkarmon, runs through the highly commercial area of Boeung Keng Kang 1 (BKK1), and leads to the central business district of Daun Penh.
With Prince Happiness Plaza, the future right at your doorstep.
Cultural and education hub
The Prince Happiness Plaza recognizes the family as a source of happiness for many property seekers. And with Cambodia's booming economy, it's only natural for buyers to look at the nearby schools and educational institutions nearby.
International schools such as the International School of Phnom Penh (ISPP), the Paragon International School, the Royal University of Law and Economics (RULE), and other prestigious schools are well within a few minutes' drive. You can see a full list of schools in Phnom Penh here.
The Prince Happiness Plaza is a place of long-term financial growth. But more important, it is a place where your children can grow to achieve the best for themselves.
Shopping mall galore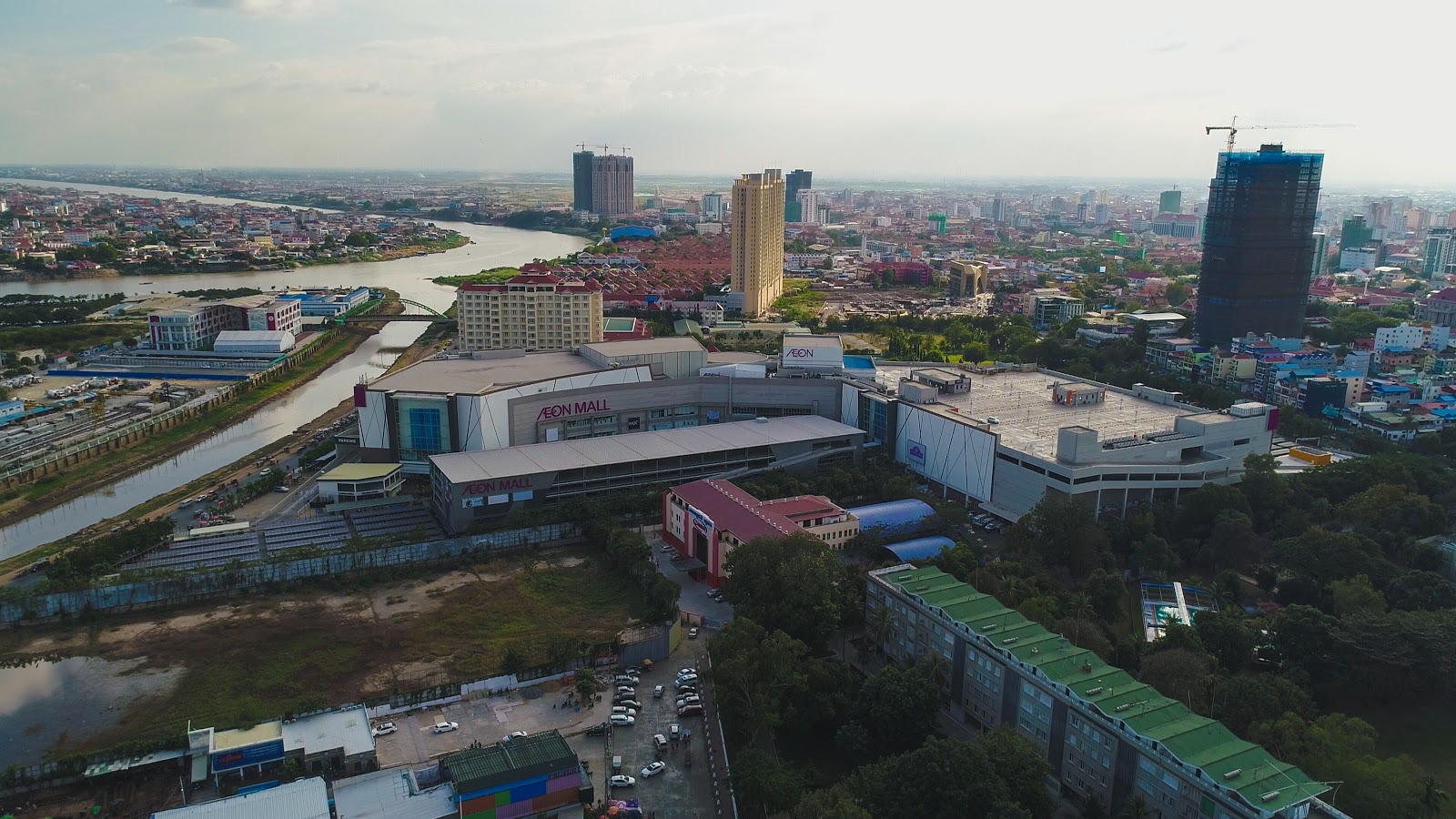 Cambodia has come a long way from its rural past. Both local entrepreneurs and international brands are looking to gain a foothold in the increasingly sophisticated Cambodian consumer market. This has paved the way for malls to many foreign and local mall brands to open.
The Prince Happiness Plaza has easy access to AEON Mall 1, AEON Mall 3 (opening in 2023) Peng Hout Mall, Chip Mong Noro Mall, and the upcoming Chip Mong 271 Megamall.
The shopper in every Prince Happiness Plaza resident is guaranteed to have his/her fill!
Where the roads converge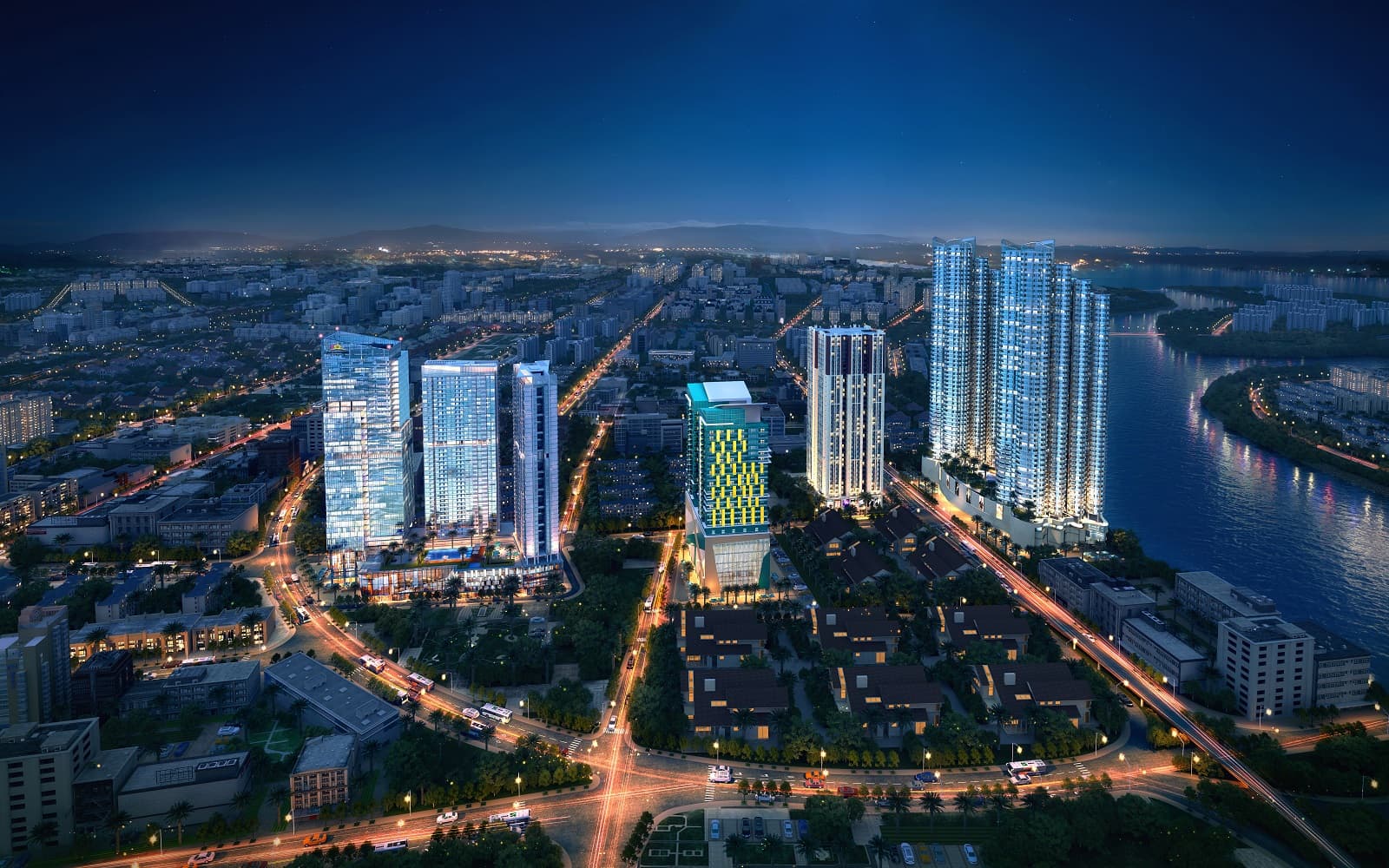 The Prince Happiness Plaza, as mentioned earlier, is located along Monivong Boulevard. Its location towards the southern tip places the project at the convergence of Monivong Boulevard, Route 271, and Hun Sen Boulevard.
Route 271 is a partial ring road stemming from the south of Phnom Penh and stretches into the western area of the city where the other major suburban projects are being developed. While Hun Sen Boulevard runs further down south where many other large developments are on-going and have been announced.
If you're the type who likes going around the city, then your happiness can found easily with the Prince Happiness Plaza.
A mini business district
The four major squares under Prince Edward enclose the capital's new business building complex. The Prince Happiness Plaza boasts a high-quality commercial atmosphere that accommodates enterprise development that's merely a stone's throw away from your residence.
High-quality interiors
The Prince Happiness Plaza adopts an artistic and contemporary design style. It incorporates modern residential philosophy into every detail of its decor; primarily focusing on a natural and fresh atmosphere. It's achieved this through an international network of partners supplying the Prince Happiness Plaza with quality materials, each one being the top-choice in their fields.
Luxury amenities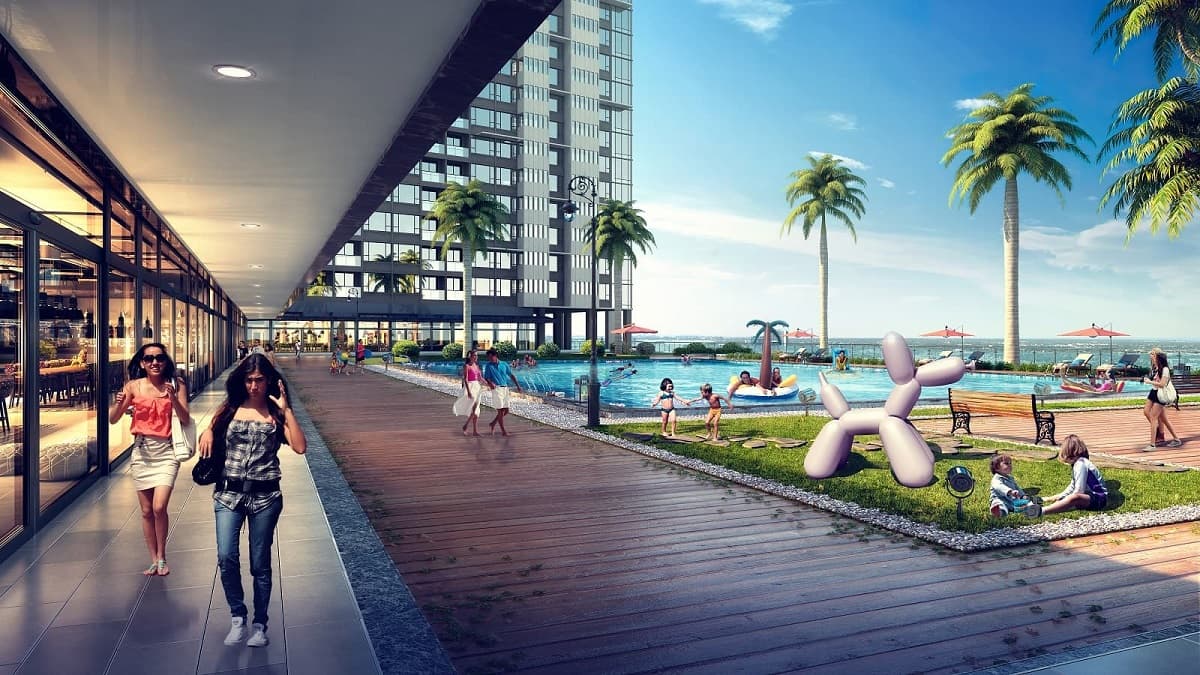 Great residences often come with great amenities. This rings true within the Prince Happiness Plaza with its impressive array of amenities that soothe any stressful day or make any holiday worth every moment. Residents get to enjoy a sky bar, infinity pool, high-end fitness club, and a whole suite of cuisines including French.
These amenities are complemented by 24/7 property services. This includes a full-time butler-style service to create a warm and enjoyable living atmosphere.
Whatever makes you happy, can be found right at the Prince Happiness Plaza.
$8 a day for happiness!
Units in the Prince Happiness Plaza can be bought for as low as $60,000. Interested buyers can make a down payment of 20% or as low as $12000.

This comes down to a monthly payment from $252, or a daily payment as low as $8
Source: https://www.realestate.com.kh/news/prince-happiness-plaza-8-dollar-per-day/