Phnom Penh's rise as an upcoming real estate hub is attracting all sorts of new and innovative developments; products of decades worth of technological advancement. But amidst the flurry of buildings popping into the city's growing skyline, very few compare to the technological marvels – soon to be available – in the Le Conde BKK1.
Le Conde BKK1's construction began in July 2020, making it one of the latest projects in the booming city. And as its name suggests, the project is located in the vibrant commercial district of BKK1 – a home to embassies, international schools, restaurants, and cafes, and other establishments that define one of Phnom Penh's most vibrant districts.
Le Conde itself stands at the center of this vibrant neighborhood through its iconic design, interior finishing, and of course, implementation of smart home technology.
MODERN BUILDING DESIGN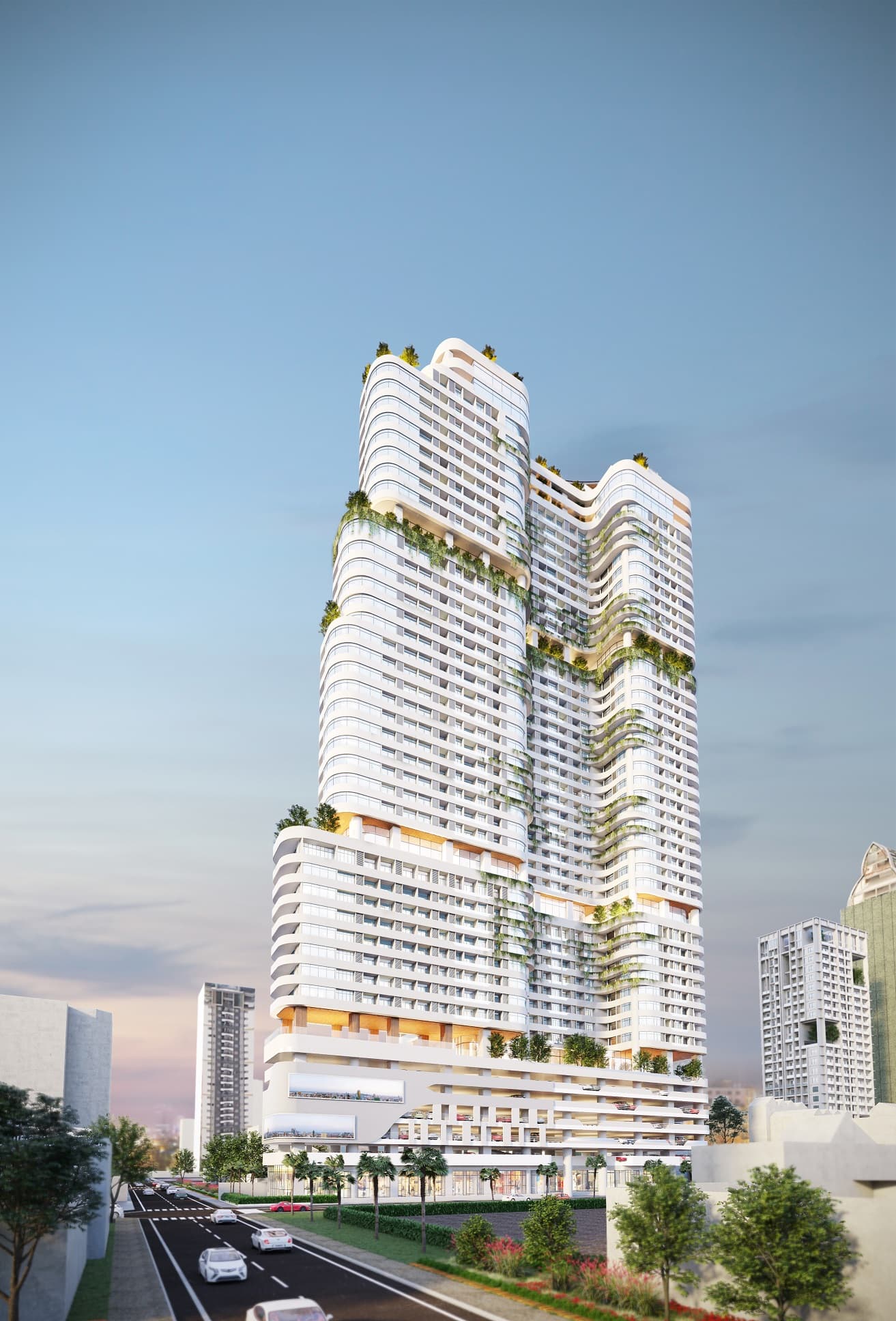 Le Conde's iconic design is expected to cut above the many buildings that spring from the BKK area. Its facade, a product of meticulous planning, is made up of curved edges that flow into multiple building sections and break the mold of the many buildings surrounding it. Lush greeneries also dot the garden sections visible from the outside, adding a healthy ambiance for anyone simply looking. Le Conde BKK1 consists of 43 floors and stands over 140 meters in height and was developed by Wangfu Guoji Property Development Co., Ltd (WANGFU)
QUALITY INTERIORS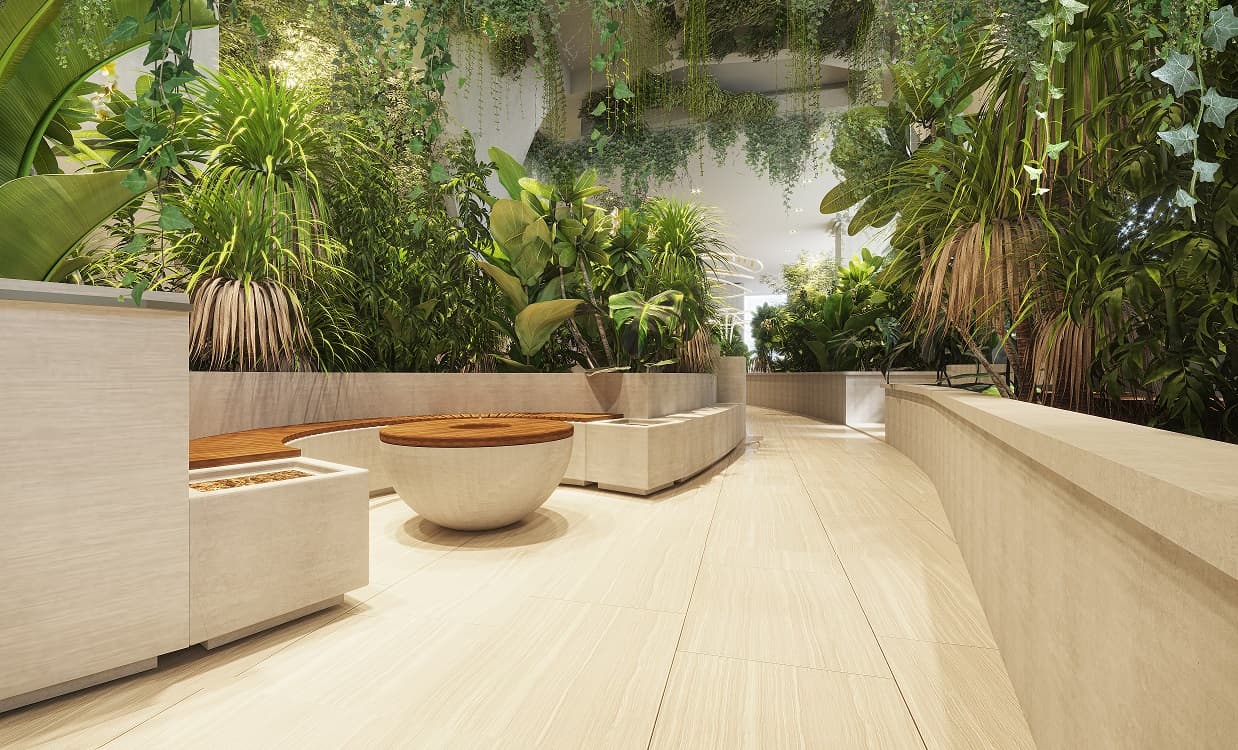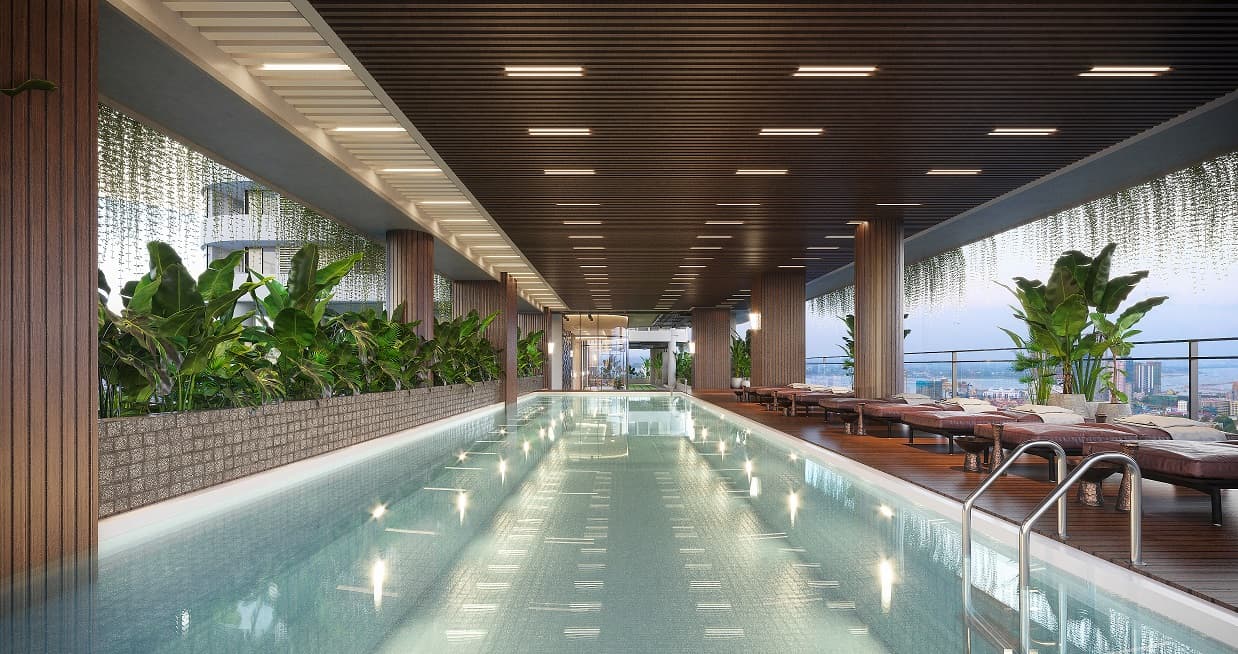 Of course, facades are just a part of the residential package; Le Conde's elegant exteriors perfectly translate into its interior offerings. Its curved exteriors flow inside forming white walls that line an elegant pathway for homeowners. Gardens both line walkways and hang above to create a homey ambiance complemented by a natural feel. Glass can be found throughout Le Conde's interiors that either stand in for walls to allow a magnificent view of the outside and fill the interiors with a healthy dose of sunlight.
VIBRANT NEIGHBORHOOD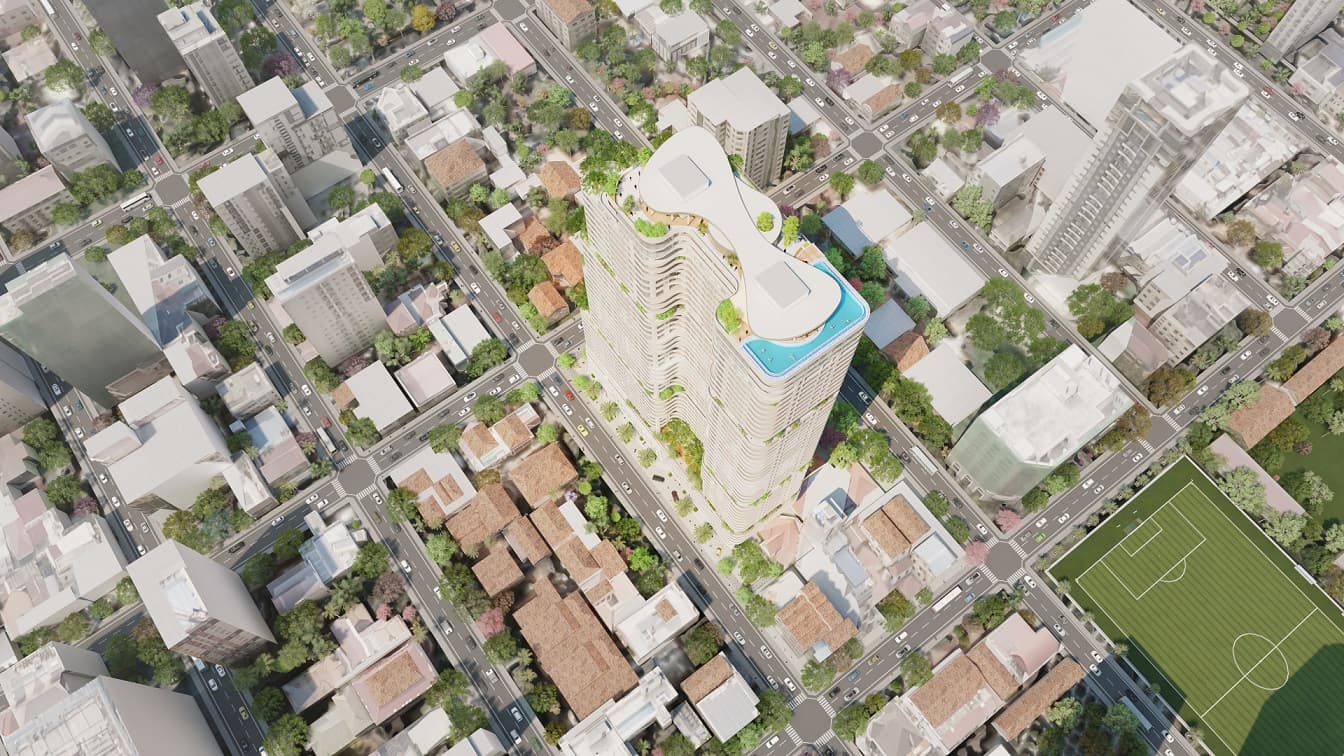 Phnom Penh has definitely grown from a small city into a bustling urban hub in its own right. And it shows with the kind of modern work its residents are getting into, causing an increasingly stressful life. This is where Le Conde's residences come in by allowing residents to live in a comfortable home with plenty of conveniences right at their fingertips.
Le Conde's residential units are designed to let natural light throughout each room. Space allotment within each unit is also optimized for individuals/families to freely do whatever they want in the comfort of their homes. Rooms are expertly laid out to create a seamless and almost intuitive movement between rooms – an aspect vital to easily becoming anyone's home.
A HOME OF THE FUTURE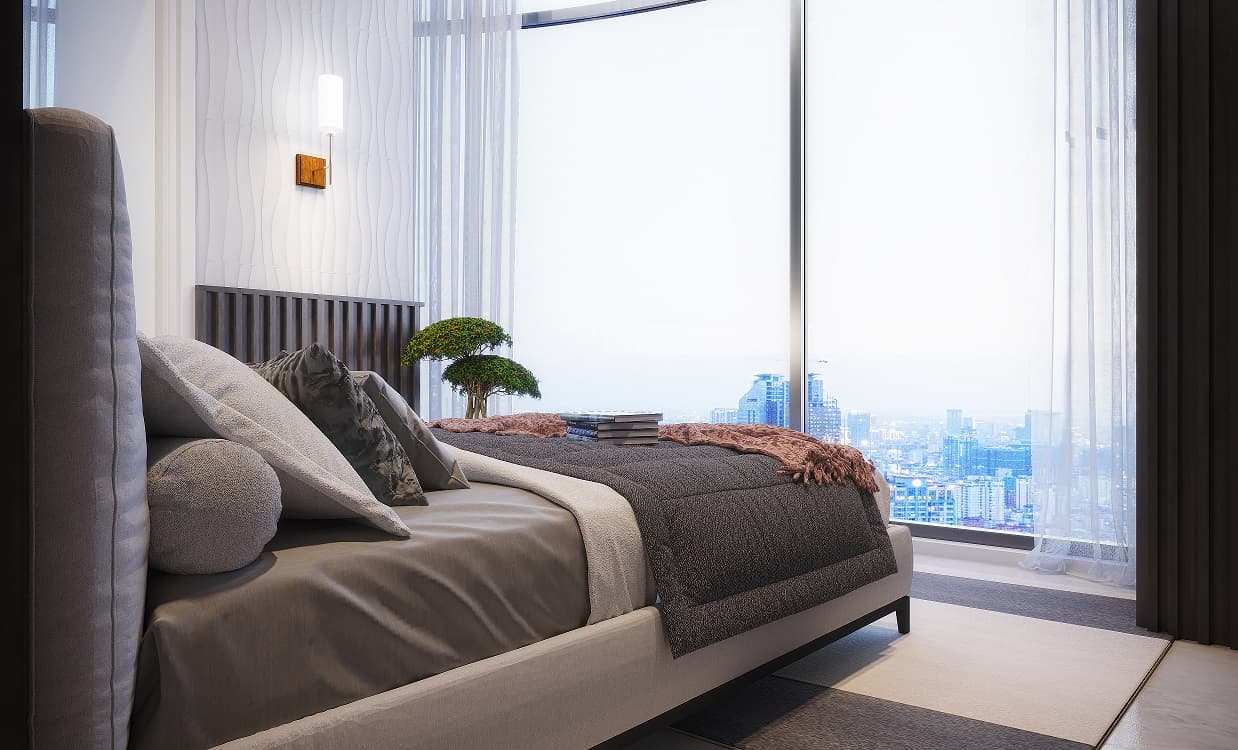 Le Conde BKK1 ties all of these conveniences together with a state-of-the-art smart home system. This home system, developed by Xiaomi Technologies, is set to be the standard for upcoming smart homes in various residential projects. This allows residents to control appliances and modify home security features according to their liking. Who knew the future of urban living would be arriving this soon in Phnom Penh?
Le Conde BKK1 is a prime example of the many sorts of development you can find in Phnom Penh. While the year 2020 has been tough for most property developers, the Le Conde stands as a beacon of a great property market soon rising in the city. Are you ready to live in the next generation of city living?
Check out the Le Conde BKK1 today!
Source: https://www.realestate.com.kh/news/le-conde-bkk1-smart-home-choice/