According to Mr. Du Sangnam, Vice President of Cambodia Overseas China-Cambodia Investment Corporation (OCIC), the cable-stayed bridge connecting Diamond Island and Koh Norea Development Zone officially commenced in October 2020. The entire construction period is expected to take 32 months and cost about 50 million USD.
The cable-stayed bridge is reported to be 500 meters long and 24.5 meters wide, all designed in Khmer style. In addition to connecting the two satellite cities, the cable-stayed bridge will also connect to National Highway No. 1 to ease traffic congestion.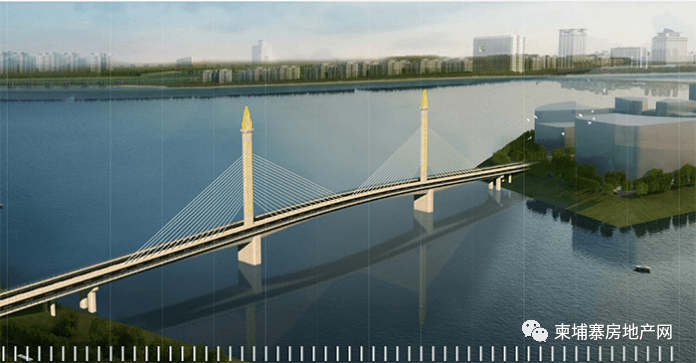 OCIC initially proposed to build 2 different projects: an underwater tunnel and a water bridge. Plans were changed, however, when it was considered that another cable bridge can stand as a testament to the developing scenery in Phnom Penh.
The new bridge is expected to significantly reduce travel times to and from the Phnom Penh city center. The riverside area, consequently, might see an increase in foot traffic as the area becomes more accessible to more people in the city.
Additionally, linking Diamond Island and Chbar Ampov would easily increase the residential and commercial value of both districts. The satellite city being also developed in Chbar Ampov is expected to drive a new surge in prices and investments upon completion. Vue Aston is in an enviable location as its already promising residential offerings are only made even better by the high-value infrastructure soon coming to Chbar Ampov.
——After completion, the average price of the Vue Aston will be $2380, and the down payment will be as low as 5%! The project provides charter services, with an annual rental return of 5%-9% (increasing year by year).
——Full payment, mortgage, installment, and multiple payment methods are available, effectively using capital leverage to obtain maximum returns.
Vue Aston, the next "Tomson Yipin"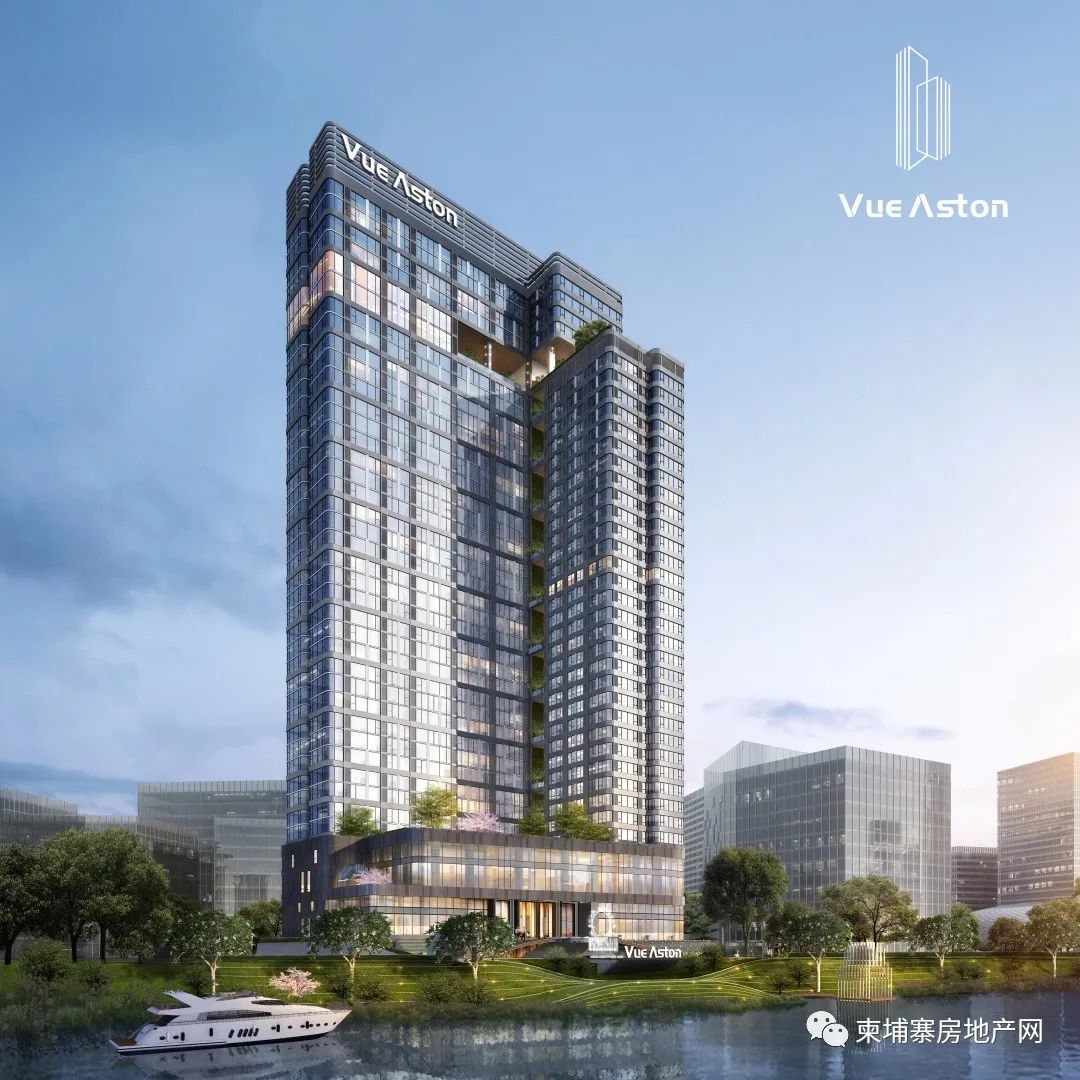 Vue Aston rises in the middle of everything any property seeker/investors look for. One side, it has luxury residences for great prices, and on the other, a gradually developing environment specifically designed for long-term residential and commercial developments; a testament to Chbar Ampov's status as an up-and-coming district in Phnom Penh.
Vue Aston sits at a waterfront scenery and certainly delivers on a residence built around it. The project pursues high-quality living and satisfies the increasingly sophisticated taste of Cambodian buyers. Vue Aston is already being touted as a choice for urban elites looking to live a luxury lifestyle outside the hustle and bustle of the city center.
At the convergence of riches and rivers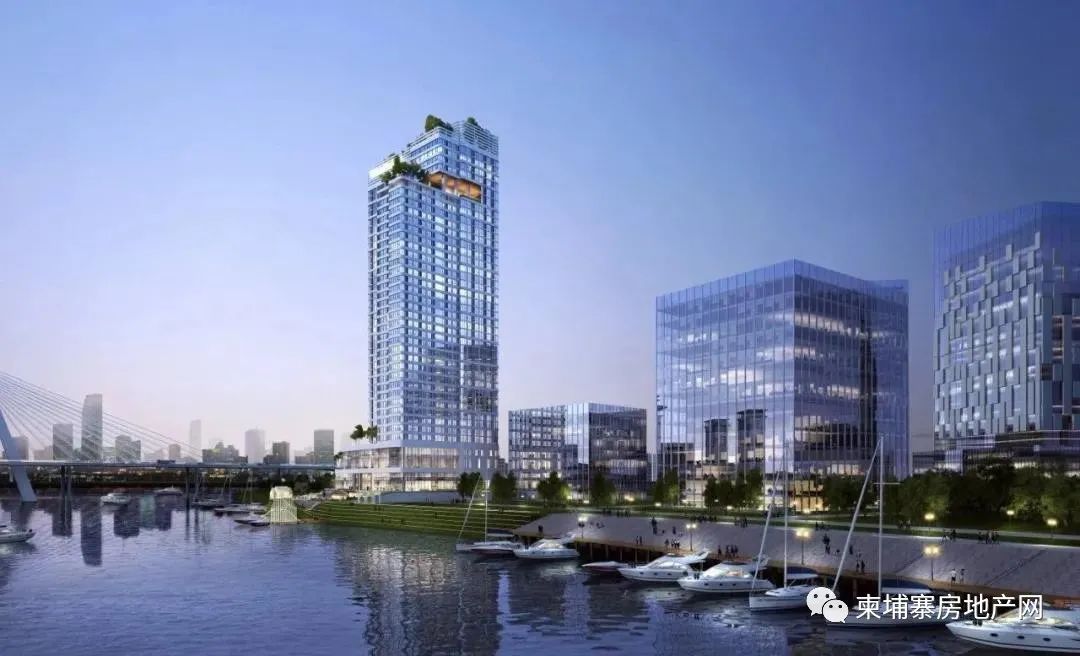 Vue Aston's location was carefully selected by the Peninsula Capital to offer magnificent views of the majestic Tonle Bassac and Mekong Rivers. Such a waterfront landscape, complemented by massive infrastructure developments, makes it a prime property that's only going to see continued appreciation as time goes by. Vue Aston offers a magnificent feeling in more ways than one.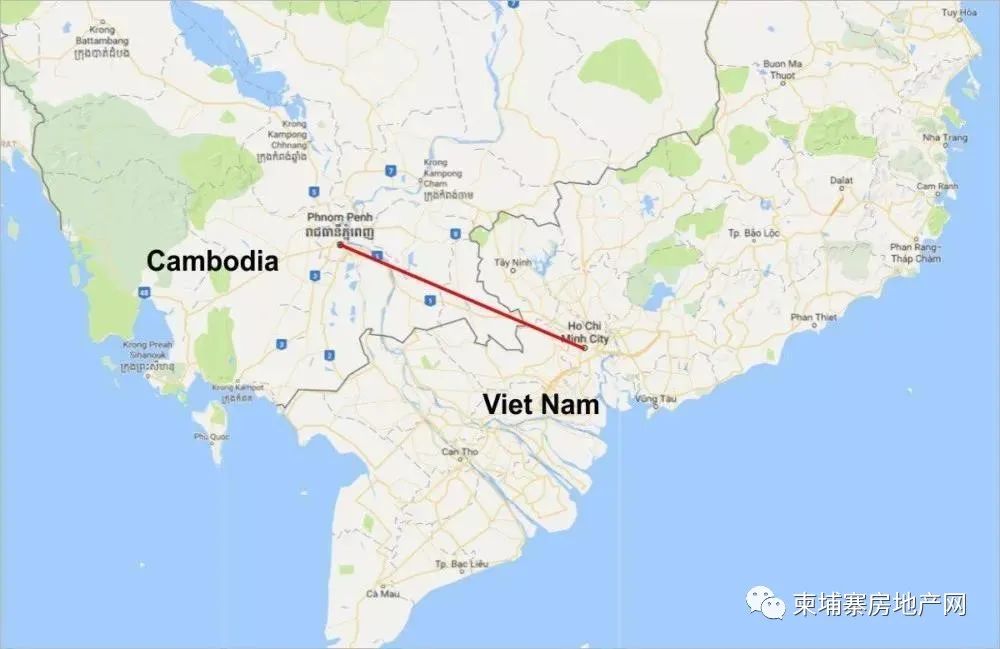 Vue Aston's comforts don't simply stop within Phom Penh. In a recent agreement by Cambodian and Vietnamese transport authorities, the involved agencies will be facilitating the building of a joint highway project called, "Hi Chi Minh City-Phnom Penh Highway". Once the project is completed, it is expected that it will only take Vue Aston residents a mere 2 hours to get to Ho Chi Minh!
If the Vue Aston's surrounding developments and prime amenities aren't enough to convince you of its residential value, then this massive undertaking between two countries will!
A masterpiece of modern luxury living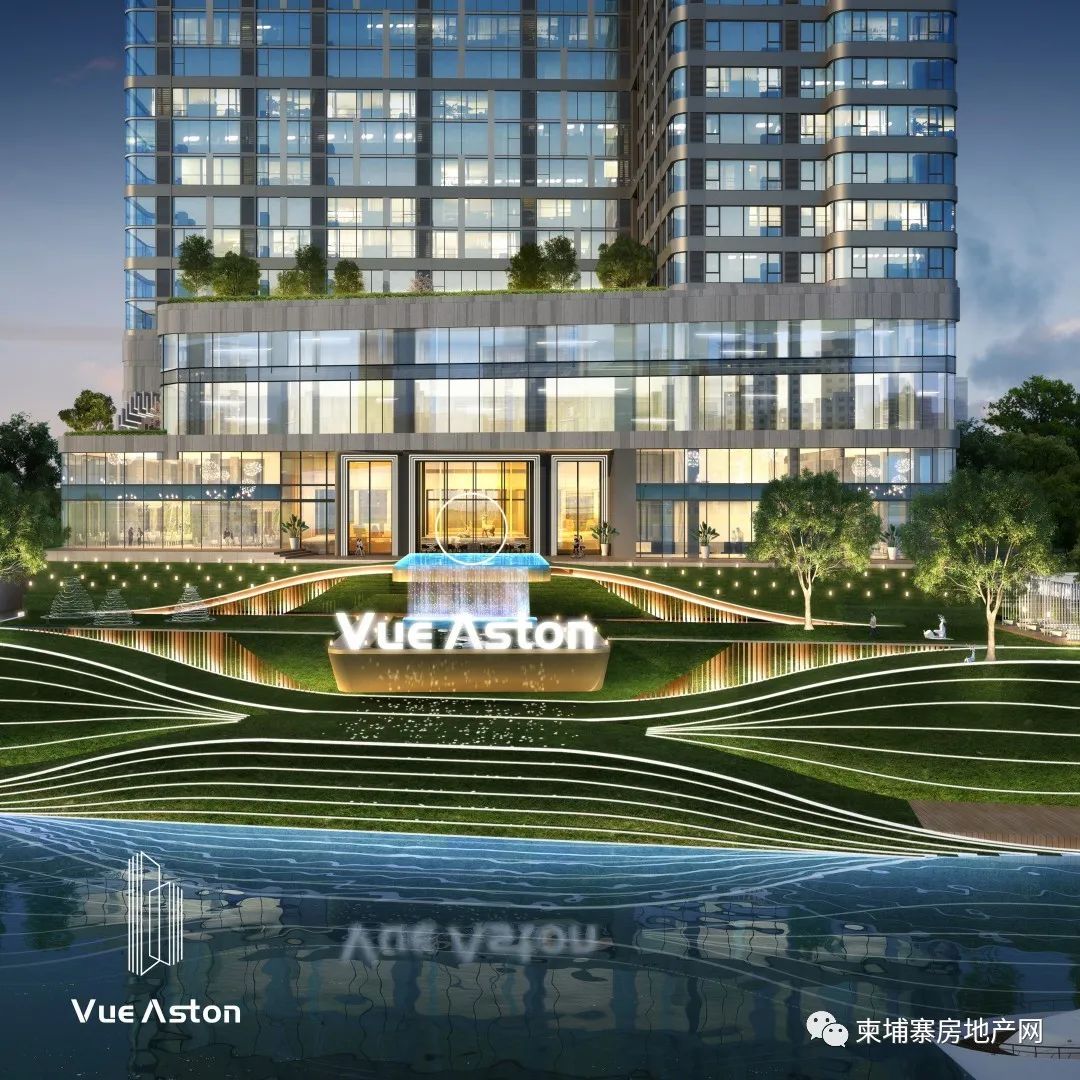 Aston Vue Aston has a total construction area of ​​about 5358.4 square meters and a total of 38 floors. It is a modern Phnom Penh landmark building that integrates apartments, hotels, and buildings. Created jointly by the US HKS Architects and Gold Mantis Decoration Design Company of Shengzhen International, it is an unprecedented and outstanding classic in Phnom Penh.
From stepping into the lobby to the deepest corner of the home, Vue Aston Apartment is meticulously crafted in every detail, creating a familiar and warm "home" for you.
The 3~6 floors of the project are classic hotel apartments, the 7~32 floors are wide-view suites, and the 35~38 floors are luxury collection apartments. The entire building facade adopts a simple style with a modern and fashionable atmosphere.
In terms of landscape design, Vue Aston takes the flowing curve generated by the encounter between the Mekong River and the surrounding trees as the main design element and uses modern techniques throughout the project to achieve a five-dimensional landscape effect. This design element produces endless changes and possibilities as Chbar Ampov improves.
Made for Phnom Penh's luxury seekers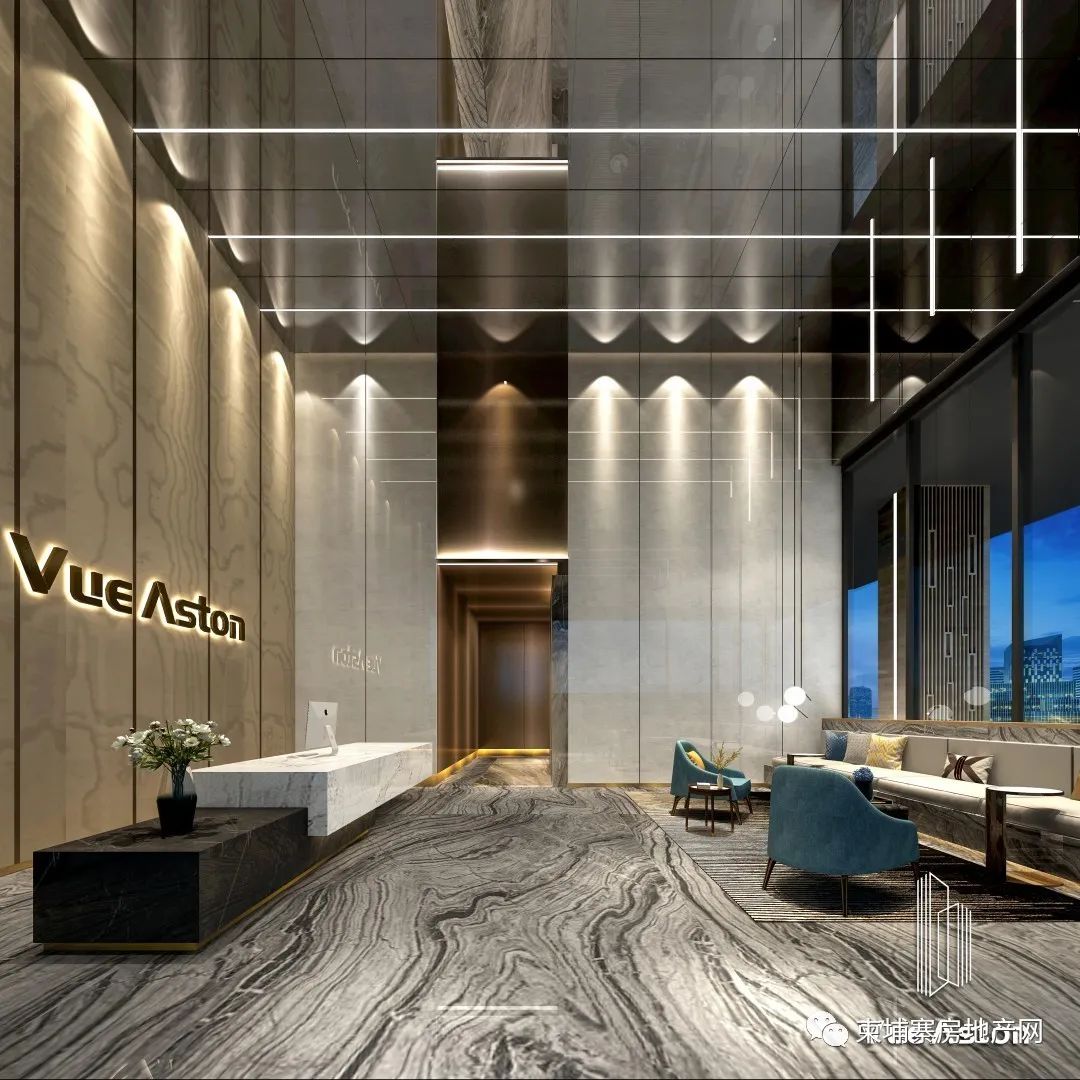 Entrances play a big role in distinguishing the kind of life residential projects want to provide. Vue Aston put a great deal of thought into the two ways residents get in and out of their home: the lobby and the car entrances. The lobby is filled with green grass, flowing water features, and marvelous finishes that embrace residents with a feeling of home. Those driving home can immediately feel secure that their car is safe overnight.
The lobby area of ​​the apartment is about 200 square meters with a ceiling height of 7.8 meters; it includes the lobby meeting area, reception area, and 24-hour front desk; the design adopts marble floor, real silk hard-covered wall, stainless steel mirror ceiling, and presents the unique blend of Eastern and Western architectural influences. Next to the entrance of the apartment, there is a 24-hour convenience store that provides services to residents.
Unparalleled sky garden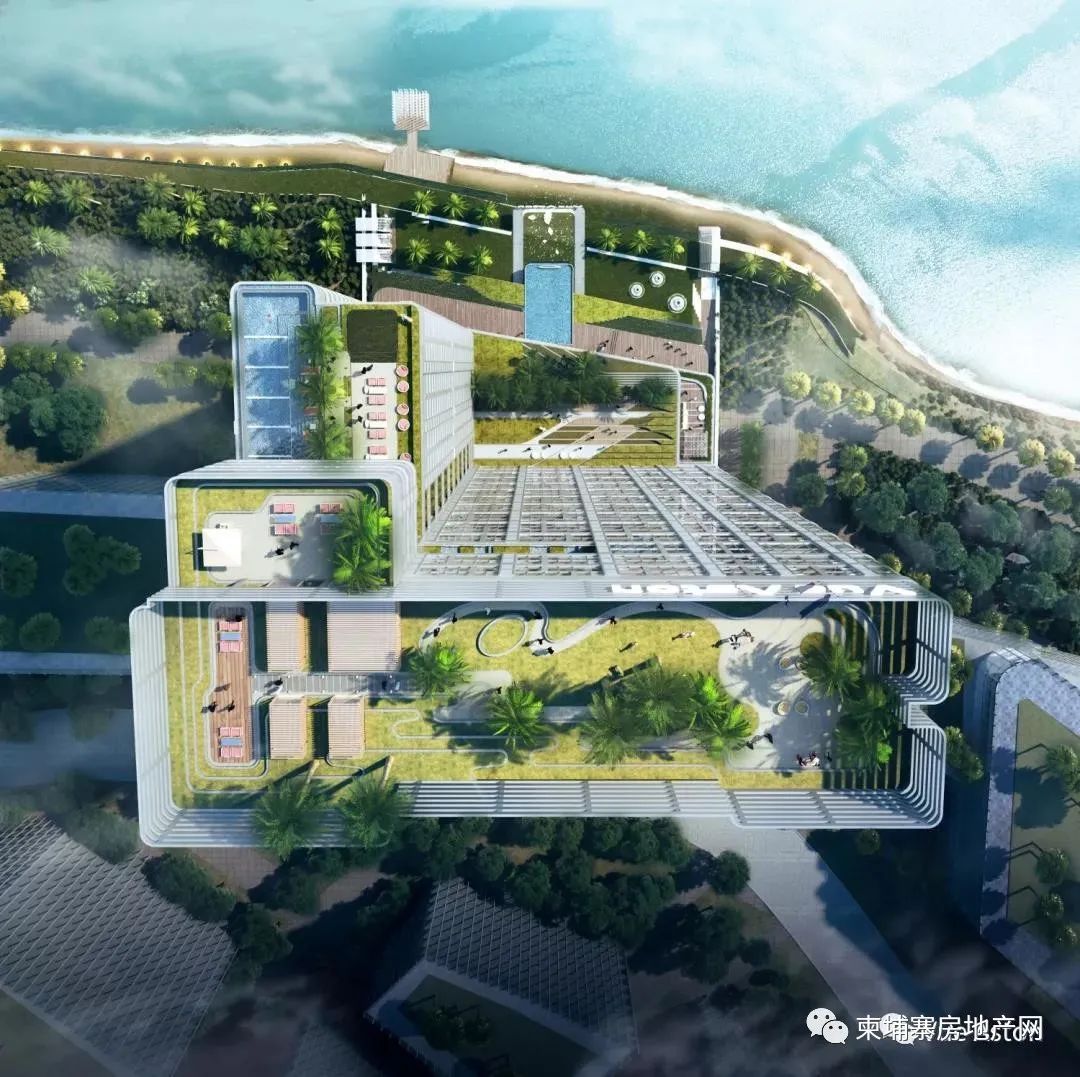 In the pursuit of unparalleled comforts, Vue Aston pays a lot of attention to bringing immersive comfort to the residents and infusing the texture and depth of life into the details of the entire project. The sky garden on the 33rd floor has a net area of ​​about 500 square meters and is planted with a variety of tropical plants. This area allows you to stroll with the beautiful sky garden and feel the tenderness of nature.
The extraordinary Sky Bar
From a height of 100 meters, you can admire the sunset and brilliant night view of Phnom Penh. Enjoy dinner and even help yourself at the best sky bar in the city, overlooking the night view of the city. In the clouds, breathing the fresh air hundreds of meters high, let time slow down, let life unwind, all the high-rise buildings are at your feet, all the crowds and noise are isolated. Every moment is enjoyed at the Vue Aston.
Private marina, the beginnings of exquisite living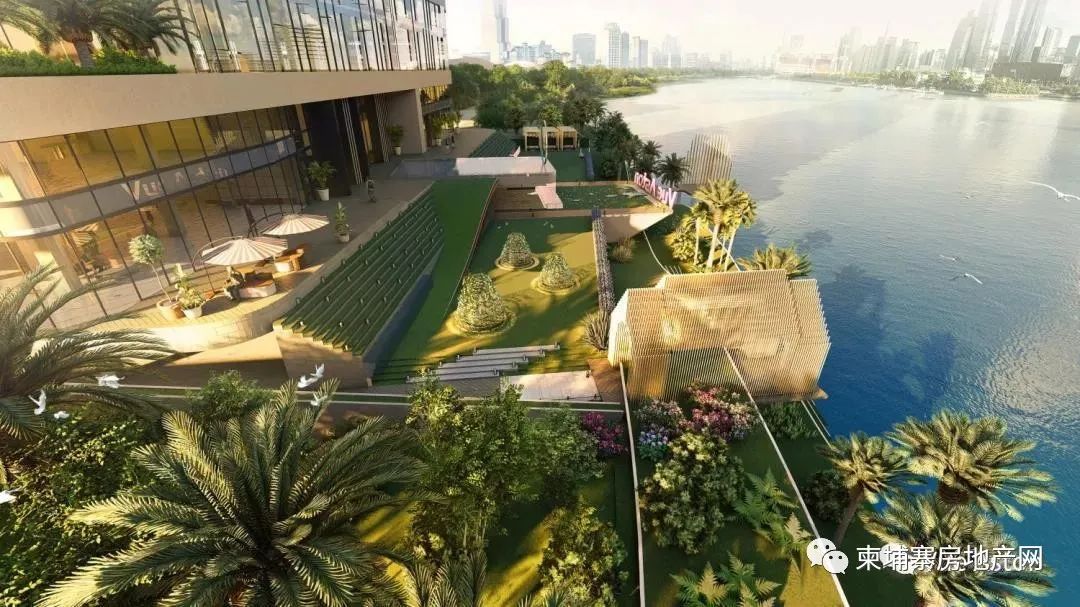 The advantage of Vue Aston is centered on an exquisite lifestyle made possible by an exclusive restaurant, gym, private cinema, coffee shop, sauna, SPA, etc., so you can enjoy the convenience without leaving home.
It's worth mentioning that Vue Aston is also the first residential project in Phnom Penh with a private yacht marina and an exclusive water bus. The riverside area is an open terrace green space with an area of ​​about 1,500 square meters. It is a paradise for exclusive events and various private activities.
The project adheres to the design concept of the infinity pool in the Sky Garden of Singapore Sands Hotel and provides the owner with an infinity pool. Not only can you take in the view of Phnom Penh from the highest point, but you can also have thrilling day-to-day at your fingertips. Vue Aston's panoramic view of Phnom Penh brings incomparable comfort and comfort to people's hearts and redefines the concept of luxury living.
A residential investment for generations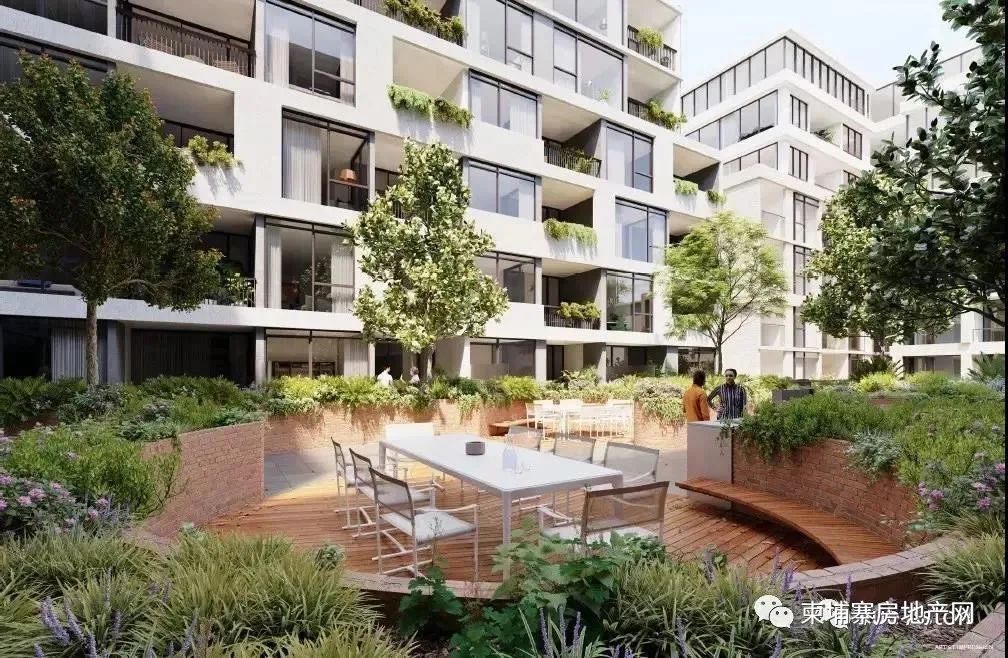 Vue Aston is a multi-generation international hotel apartment. Every household is equipped with a balcony with a view of the excellent Phnom Penh landscape. The project has a compact design, reasonable functional layout, complete living and reception areas, kitchen, bathroom, and balcony. Every unit meets the diverse residential and even creative needs of owners.
At present, there are 4 main types of units. Most units are equipped with panoramic floor-to-ceiling glass windows so that the river view of Mekong and Tonle Bassac River and the prosperous view of Phnom Penh's CBD can be enjoyed with a wide and relaxing vista.
The Vue Aston is a top luxury mansion that stands as a testament to Phnom Penh's prosperity as it is surrounded by the city's growing number of conveniences and accompanied by a host of upper-class life luxuries.
Source: https://www.realestate.com.kh/news/ocic-bridge-and-vue-aston-will-completed-together/