Prepare your Home for a Successful Real Estate Photoshoot
A picture paints a thousand words – and the same is true when you're selling a home. Today's homebuyers will naturally look for property photos before they even make first contact. It is a glimpse of what should be expected physically, therefore homebuyers already create their first impression just by looking at the listing photos.
It has been proven that properties presented with high-quality photos sell 32% faster than those with lower quality. So, whether you're selling a house or taking photos of someone else's house, it is important that the home is prepared and well-organized to produce a good quality of shots in order to make that first impression count.
Here are some useful tips to prepare your home for a real estate photoshoot.
EXTERIOR
The role of the home exterior photography holds an important responsibility; to captivate the homebuyers to proceed to look inside the house. The physique that the homebuyers or even just the passers-by see outside is what grabs their attention. It is the reflection of what's inside, providing you a way to showcase your house.
Every homeowner is unique. They own different types of cars. Some may have big-sized cars and some may even own two to three cars. Along with that, they have individual preferences of their ideal type and size of the house. In order to give them an idea on the amount of space that the home occupies and the space allotted for the parking area, you have to clear your house outside.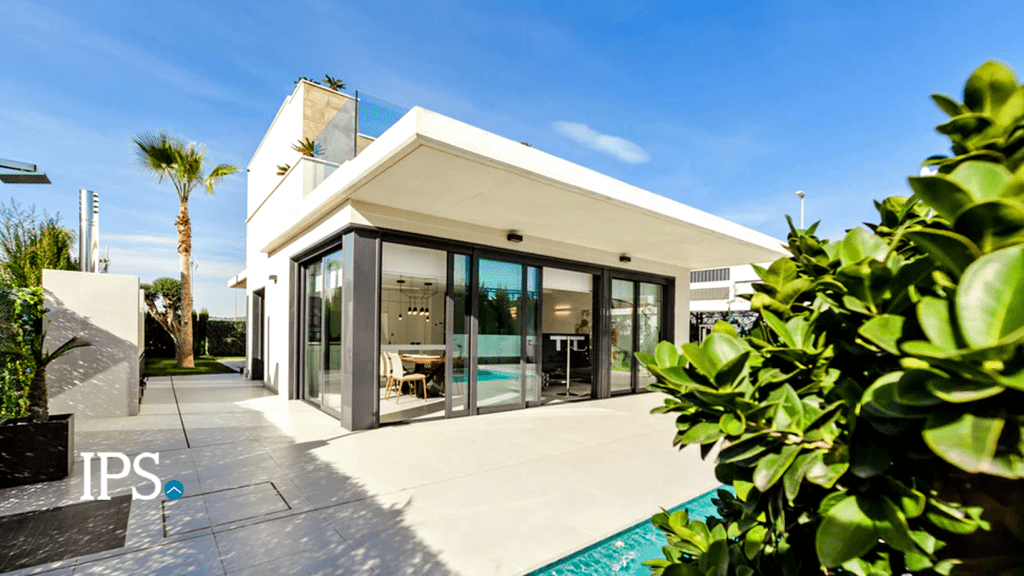 The entry point for any home – so it is important to keep it neat and well-maintained. Straighten or wash the welcome mat. Get rid of the shoes or slippers, if there are any on the front door. Trim the lawn preferably a day before the photoshoot to ensure that the grass is of the same length. It should also be clear from rake leaves, debris, and pieces of trash.
To showcase the complete view of your entire home outside, move any vehicle that is parked in the area. Garbage cans may not be pleasing to the eyes, especially the filled ones. You can move and hide the trash cans in the area that will not be visible on the camera. From there, the homebuyers can already assess if their vehicles would fit or if the property possesses their desired home size.
WALLS, DOORS, AND WINDOWS
Walls, doors, and windows determine how much air and natural light are coming inside the house. An essential aspect that homebuyers check and consider before purchasing. To ensure the condition of your exterior, inspect and look through its current state.
Walls may contain mud, mold, and mildew. Tough stains on your front doors and garage doors can be seen evidently on the camera. Moisture and dust may appear on your windows. These are some signs that can lose the interest of potential buyers. Whether it needs cleaning or replacement, depending on the severity of the condition, do not forget to keep your walls, doors, and windows as neat as possible.
Providing relaxation, meditation, and entertainment, it has become fashionable for homebuyers to spend time alone or with someone in their outdoor living space. This is the reason why there is a high demand for homes with a balcony, patio, or terrace especially those near the coastline or the bustling city.
If your home has these or even one of these outdoor spaces, then you already have an edge among other competitors. Maximize this advantage by presenting your balcony or terrace as warm and relaxing as possible. It is as easy as organizing and arranging your patio furniture, balcony seats, or terrace benches. Clear the sight from any hanging laundry, used tablewares, and unnecessary things visible on the area.
From the name itself, backyards are found outside and at the back of the house. It is a hidden space from the front view where it remains unknown unless homebuyers are informed through a description or photo. In that case, the backyard contains the most unpleasant things that the guests would not notice upon entering the house.
Pets defecate and pee in the backyard. It is a common area where gatherings take place. Everything from debris to water hoses to grilling equipment— these can all be found in the backyard. Before the photo shoot, backyards should also be presentable.
Cover or clean the grills properly. Roll and store the water hoses and sprinklers out of sight. Arrange the backyard furniture. Collect and store the lawn tools, kennels, or any of your pet's accessories and toys. Lastly, neatly arrange the plants and make sure it is lushed green and healthy.
INTERIOR
Homebuyers want to envision your house as their own, and upon moving into the interior of your house, the most important thing to do is to minimize the amount of personal effect of your home.
The living room is the receiving area of the visitors and usually, the first area found after the front door. It is also considered a family entertainment room where family members bond to watch TV, eat, or just have a good conversation together. Thus, it should look inviting, clean, and clutter-free.
Remove the personal decorations like picture frames, pet beds and toys, calendars, notes, and cards. Unnecessary decorative items may also be distracting, so get rid of the books, magazines, remote controls, and toys. Arrange the cushions and pillows accordingly. Clean the electronic appliances and surfaces to be free from dirt and dust.
The kitchen and dining room deserve special attention. It is where the food is made and served which sort of requires messy stuff and activities. Dealing with food every day, the kitchen and dining area must portray a well-maintained and sanitized space.
Clear off all the countertops from excess food, water spills, cooking tools, and any kitchen clutter. Wash all the dishes and hide them in the dishwasher or cabinet including the dish cleaning supplies. The area must be free from any personal effect especially the refrigerator door which may contain magnet photographs, notes, and cards. Make sure there are no dirty rugs.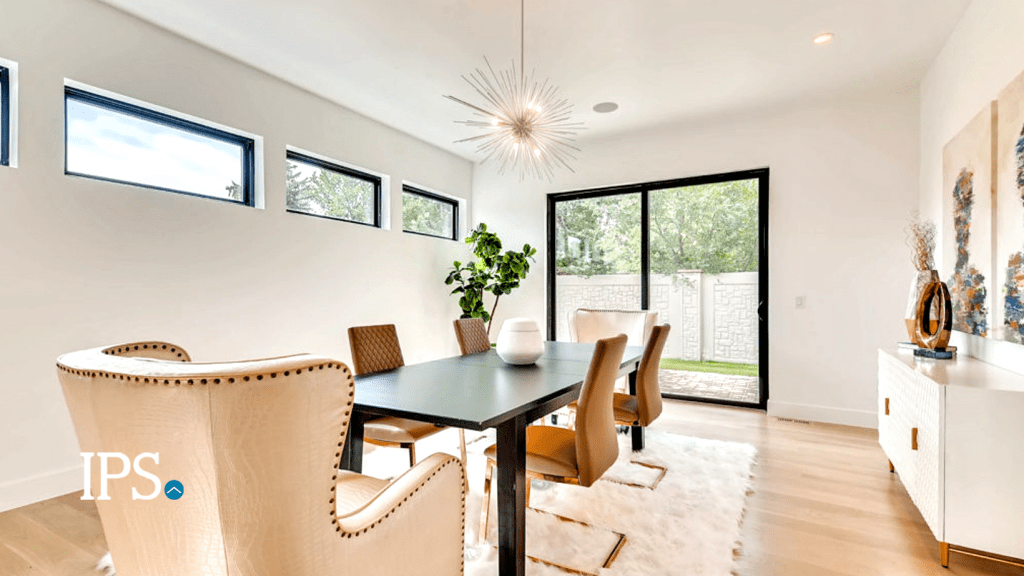 You want a maximum of two small appliances to make it look spacious. Remove the appliances that are likely less important or just a luxury like the sandwich toaster, coffee machine, waffle maker, or blender. Important and necessary appliances include rice cooker, cooking stove, electric kettle, and microwave. Less is more in this scenario.
The most personal area in the house is the bedroom because it provides a space for the most private and personal activities done or stuff owned. For every property listing, you will notice that the number of bedrooms is always indicated. In view of that fact, bedrooms determine the number of family members that the home can accommodate.
After school or work, this is where each family member spends most of their time to rest, study, and sleep. So, it is important to present it well-organized and without any personal effect. You will need to declutter your bed, nightstands, and dressers. Get rid of personal items such as clothes, hygiene supplies, gadgets, books, and bags.
Since it is the centerpiece of the room, the bed must be made and tidy. Choose a neutral color for beddings and pillowcases to showcase warmness and relaxation. It also hides the fact of whether a man or a woman was the former occupant of the room.
Bathrooms are also personal but unlike bedrooms, visitors or guests have access to this area. All the more that the bathroom should be captured clean and sanitized. Depersonalized the area by clearing the counters from all cleaning supplies, personal toiletries, hair styling tools and hygiene items including shampoo, toothbrush holders, and soap pumps.
The toilet bowl must be free from tough stains and scales. Showers and bathtubs should also be cleared from all personal products as well as clothes, toilet lids, and toilet paper rolls. You can keep other items such as towels, mats, and rugs only if it's clean and straightened. Clean the sink counters, mirrors, toilet shower, curtains, doors, and bathtubs.
Pets are considered personal possession that should not be present at the time of the photoshoot. If it's not possible to temporarily remove your pets from the property, keep them safely confined in a kennel or in the area that was already photographed. When you have pets, furs, scratches, and mud tracks are inevitable. Erase any evidence of your pet by sweeping, wiping, and moping your hard walls and floors.
Vacuum all the carpeted areas of the house and furniture. Straighten and clean your window curtains, shades or blinds. If necessary, change every window cover that is visibly dirty and very old. Roll up and hide the extra cabling cords under or at the back of any furniture near them. Remove all the trash cans and distracting items from any room to create more open space.
Clean and dust off all the ceiling fans and air-conditioning units. The final step is turning on all the lights in the house. Change out any light bulbs that are dimmed or burned out. Make sure to turn on even the smaller lamps.
If there are any special features, unique spaces, hidden or difficult rooms to find, notify the buyers by capturing it. Typically garages, attics, storage spaces, and closets are not photographed or filmed unless specifically requested.
Source of the original article: https://ips-cambodia.com/how-to-prepare-your-home-for-a-real-estate-photoshoot/