2020: What and where to invest in real estate?
2019 has been another great year for the real estate sector in Cambodia due to increasing demand from both local and international investors. According to the Ministry of Land Management, Urban Planning and Construction (MLMUPC), a total of US$9.3 billion worth of investments came into the kingdom, spread across 4,446 approved investment projects, which represented 55% growth over 2018.
What about 2020? Early 2020 has not been going that well due to factors such as the shutdown of online gambling in Sihanoukville, the Coronavirus outbreak, the China economic slowdown, the uncertainty over the EBA withdrawal, the trade war between China and the US, widespread protectionism, and geopolitical issues around the world, among others.
Given these factors, the Ministry of Economy and Finance has recently lowered the forecast of GDP growth in 2020 from 6.5% to around 6.1%. Last few weeks, the World Bank also predicted on Cambodia's economic growth to slow to 2.5% in 2020 due to COVID-19.
Similarly, many local experts also project that the real estate and construction sector in the kingdom would also experience a slight slowdown this year. (Read More)
Nevertheless, according to analysts, Cambodia is still one of the best places in the Southeast Asia region to invest in real estate, despite the projections of a slowdown. The most apparent example given by CBRE Cambodia is that land prices in Ho Chi Minh City, as of the fourth quarter of 2019, cost up to US$30,000 per square metre in the central district, compared to only US$6,000 per square metre in Daun Penh.
In what type of investment and which parts of Phnom Penh should one invest?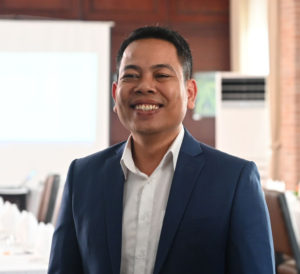 According to Mr Sorn Seap, CEO of Key Real Estate and one of the best-known real estate analysts in Cambodia, deciding on which part of the city is the best location for investment depends on what types of properties one wishes to invest. In the past ten years, the real estate market expanded from Phnom Penh city centre to the west. While in the past five years, there was a boom and expansion to the north. Presently, the trend is moving to the south while the east side of Phnom Penh is a worthy location for future investment.
Land 
Investing in land remains the best type of investment above all if one is eligible for land ownership because the capital gain from land is very high. When investing in the right property, the capital gain can increase by up to 50% or 100%. For 2020, according to Mr Sorn Seap's projection, land prices in Phnom Penh will see a slight drop, but investment continues to represent high potential depending on the area.
One potential location for investment at present could be the southern part of Phnom Penh, Dangkor district in particular. However, for long-term investment purposes, the east side of Phnom Penh is highly recommended. Areas such as Areiy Ksatr and Svay Chrum are currently the high potential areas, which will be soon transformed into a new satellite city, especially after the Chroy Changvar-Svay Chrum bridge becomes a reality, according to Prime Minister Samdech Hun Sen.
Condo 
For foreigners who are not eligible for buying land, landholding companies can be one of the remedies. Nevertheless, co-owned space investment such as office spaces, strata offices, or condominiums is the more suitable types for foreigners. According to Mr Sorn Seap, investing in low and mid-end types of condos are the best choices at this moment. There is more demand for these types than others; thus, they are easier to sell. However, some high-end condo projects are exceptional.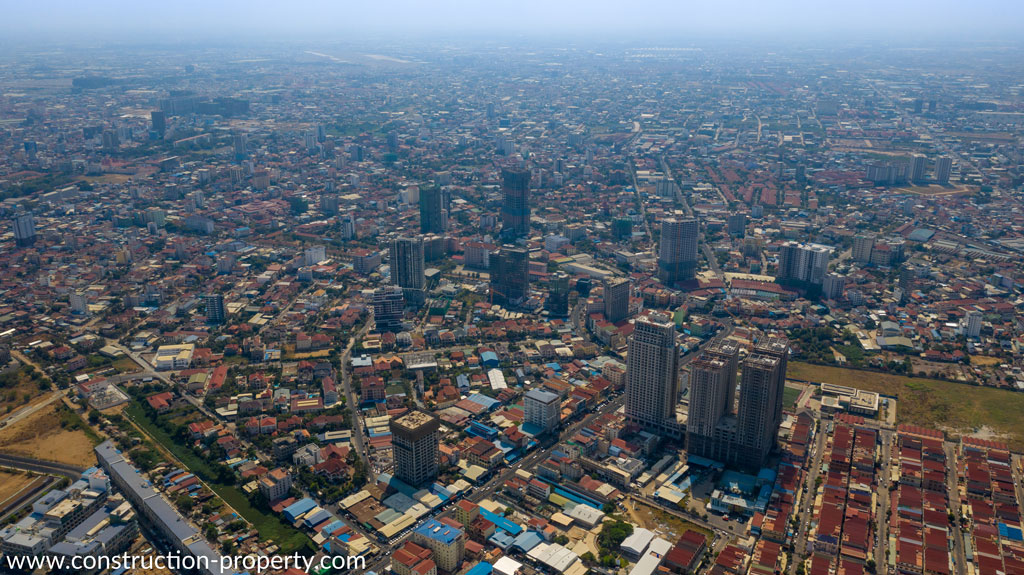 Meanwhile, the best locations for condo investment should be areas nearby working offices and business districts, of which Toul Kork has the highest potential this year. The primary purpose of living in a condo is the convenient location, mainly nearby workplace. Since office investment projects in Toul Kork have been proliferating, condo investment there is projected to have the highest potential.
Apartment 
If one is interested in investing in an apartment type of property, Chamkarmon district such as Boeung Keng Kang and the Russian market areas should be the ideal locations. Chamkarmon district is the business district centre, where there are a lot of company workers, both local and foreigners living there; thus, a rental apartment remains a good business to invest in. Moreover, apartment investment projects have lately started to move to Touk Kork as well, since a number of office projects are also moving there. One of the reasons is that the land supply in Boeung Keng Kang is very limited and expensive.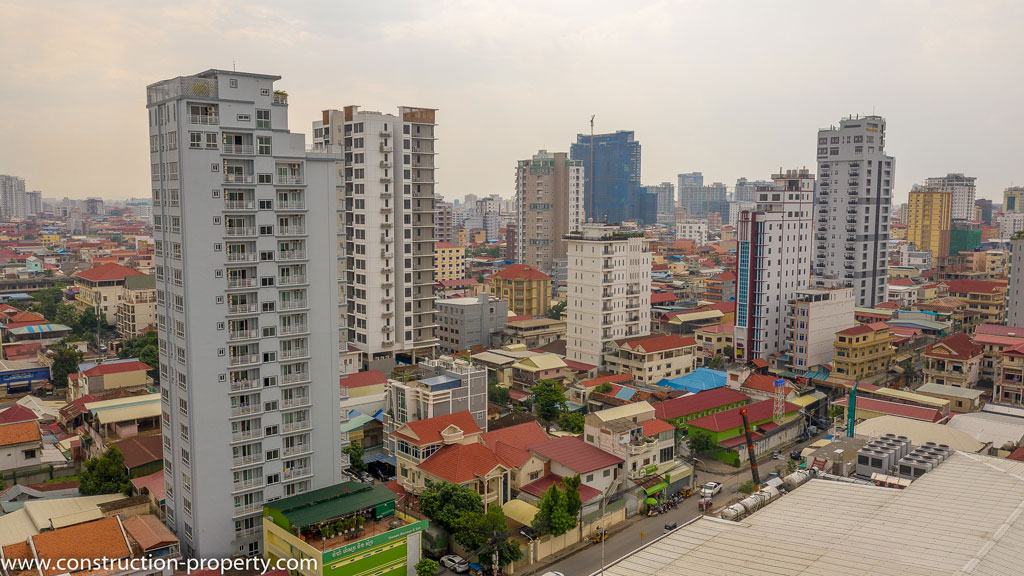 Borey
Investments in the Borey segment are now moving to the southern part of Phnom Penh, Dangkor district along National Road No2, in particular. Prek Pnov district has also been attracting a lot of big Borey projects. For Prek Pnov district, investing in low-end Boreys is recommended, due to the high demand for low-end Boreys driven by industrial development in the area. The price of Boreys in that area range from US$35,000 to US$100,000.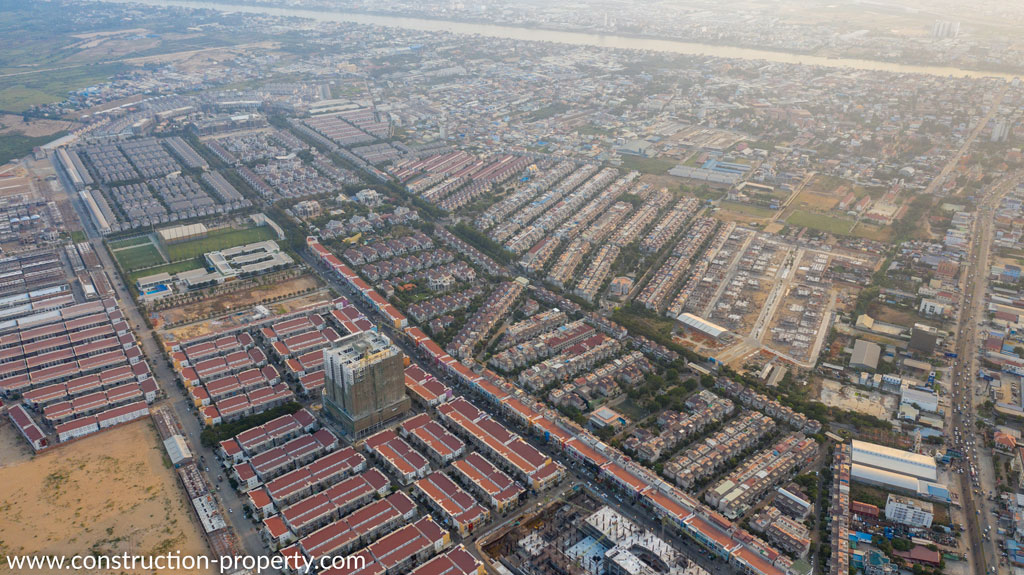 Industrial Estate
Industrial estates are another excellent investment currently. Last year, there was a shortage of supply in the market for warehouses and factories. Around the area along National Road No 4, the rental price for a warehouse is approximately US$2 to US$2.5 per square metre, while within industrial zones such as PPSEZ, the rental price is approximately US$3 to 3.5 per square metre. However, the investor will gain more incentives. Dangkor, Prek Pnov, and Sen Sok districts are the potential areas as the industrial zones are moving there.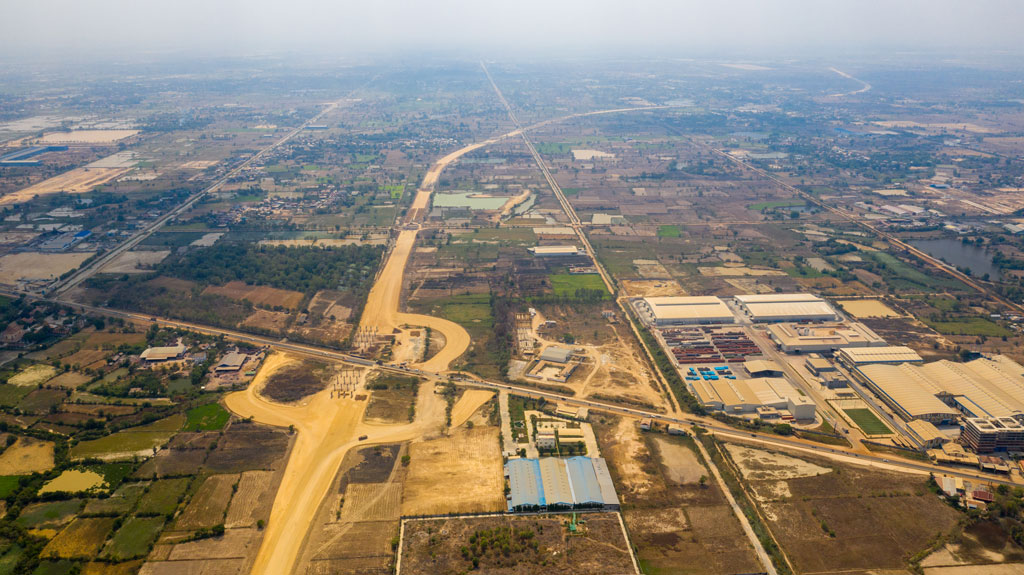 Besides Phnom Penh, there are many other significant provinces with huge investment opportunities. Neighbouring provinces such as Kandal province, where the new airport project will be located, is also a good investment location. Kampong Speu is another province to look at as the Phnom Penh-SHV expressway is going to pass through this province and a lot of industrial zones projects are also moving there as well.
Meanwhile, investment opportunities further away from Phnom Penh can be Bavet city in Svay Rieng province, Poipet in Banteay Meanchey province, Kampot province, as well as Kep City. Those are potential areas since they are border areas and future tourism destinations. However, the city that used to be a great potential investment destination—Sihanoukville- is now slowing down mainly due to the crackdown on casinos and online gambling. Meanwhile, the property price in Siem Reap remains stable. (Read More)
In conclusion, one should study carefully the best location for different types of property you want to invest in.
Source from: https://www.cambodiaproperty.info/2020-what-and-where-to-invest-in-real-estate/
CBRE Cambodia fearless forecast 2020: winners and losers
Rosewood Hotel, Phnom Penh: CBRE Fearless Forecast 2020 cited another strong year for Cambodia's real estate sector. But Marc Townsend, Chairman of CBRE Cambodia, and the primary speaker at the event cautioned that while the Kingdom's economy is expanding rapidly, adjustments have to be made to sustain the growth of its real estate sector.
A strong entry into 2020
CBRE estimates a 7.1% GDP growth for Cambodia in 2019. This can be attributed to the continuing boom in the construction sector along with tourism and overall interest in Cambodia as an alternative investment destination compared to its neighbors.
According to CBRE's report, a total of USD $9.3 billion worth of investments came into the Kingdom spread across 4,446 approved investment projects. For emphasis on the country's relative growth, Marc Townsend cited that only 3 building licenses were issued in Ho Chi Minh city compared to the 405 building licenses that were given last year in the surrounding area of the Rosewood Hotel in Phnom Penh.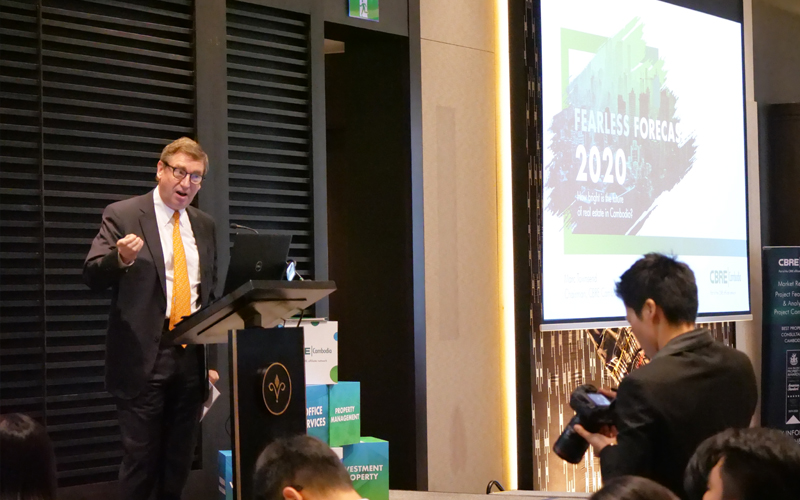 (Marc Townsend, Chairman of CBRE Cambodia speaks to a room full of mostly real estate professionals and investors / Realestate.com.kh)
As of Q4 2019, CBRE data shows the condominium sector had 27 new project launches and 11 completions, adding 16,500 units and 3,800 units respectively. The current condominium supply is divided among the High-End at 23%, Mid-Range at 53%, and Affordable at 24%. CBRE forecasts supplies of condominium units in 2020 to be divided into High-End at 24%, Mid-Range at 46%, and Affordable at 30%. The shift towards affordable units is cited to be due to the healthy demand among Cambodian buyers.
Upcoming condominium projects, provided they finish on schedule, are expected to put some downward pressure on prices across all segments of the market.
The CBRE report also states that housing loans increased by 30% this 2019 from USD $2.9B to USD $3.4B. Consumer loans increased at the same time from USD $6.2B to $ 7.1B this year. CBRE attributes these increase in loans to appreciating property values, lifestyle changes of Cambodians, and increasing competition within the banking sector.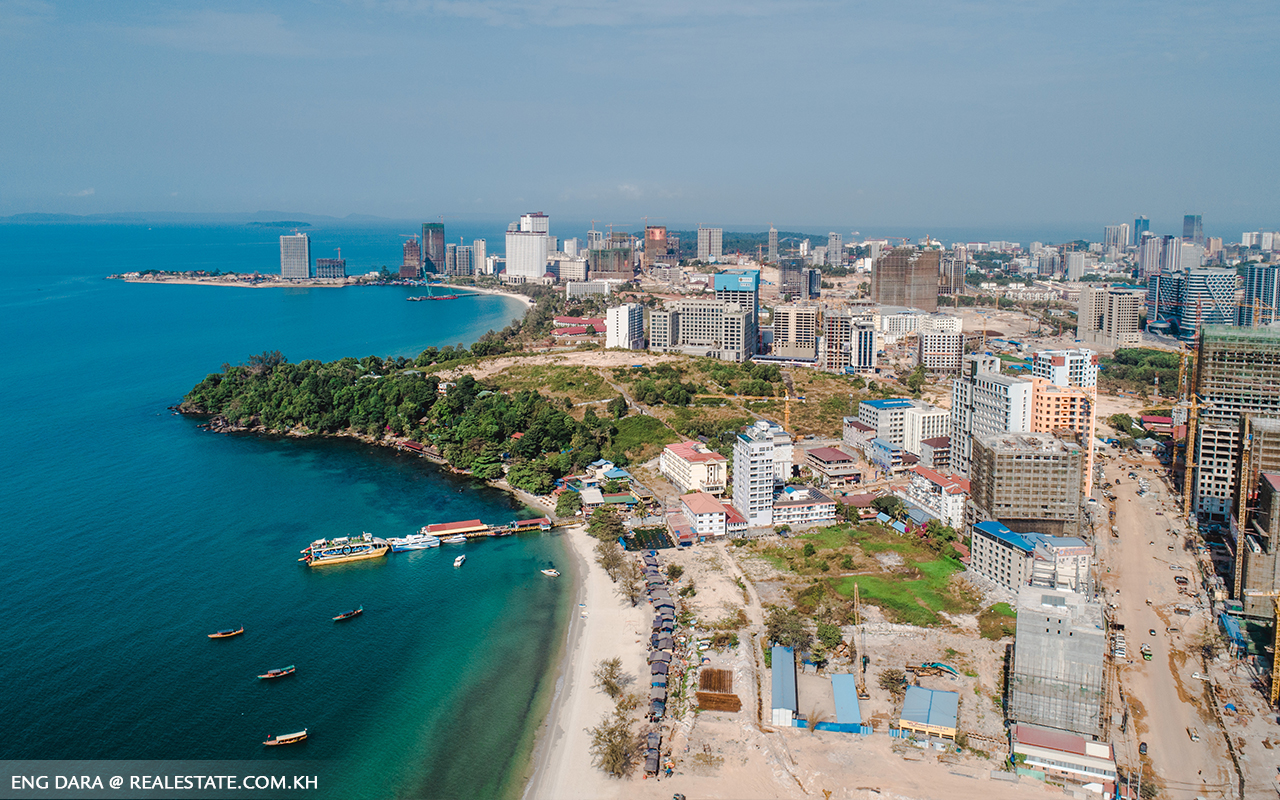 (A shot over the ocean and Sihanoukville's skyline as of 2020 / Realestate.com.kh)
Development funds have also diversified in Cambodia. Marc Townsend shares that these companies barely had any presence in the country's capital markets almost a decade ago but in 2019, these have diversified into construction loans, formal & informal fund structures, bonds, IPOs, off-shore lending, crowd-funding, and venture capitals.
Cambodia, overall, remains an attractive investment destination compared to its neighbors. For example, data from CBRE cites that land prices in Ho Chi Minh city, as of Q4 2019, now go up to USD $30,000 per sqm in the inner city compared to USD $6,000 per sqm in Daun Penh.
These are but a few of the overall data presented suggesting that the Cambodian economy is expected to continue to see economic growth this coming 2020. It is, however, not free of challenges, as we've seen this past year.
Challenges of sustaining Cambodia's economic growth
The two elephants in the room, according to the conference's attendees during the Q&A, were the EBA withdrawal and the threat of property oversupply that could negatively impact the market.
Of the surveyed attendees, most agreed that the EBA withdrawal will have "Moderate" effects on the Cambodian economy. While it could have ripple effects in the real estate sector, nobody knows what would ultimately happen until it happens, according to the speakers.
As for the issue of oversupply, Marc Townsend introduced the idea that if there is an oversupply, then why are prices continuing to rise? He cites Vietnam as an example when it took off as a real estate venture. According to him, when the government relaxed regulations on foreign ownership, the property market went ballistic.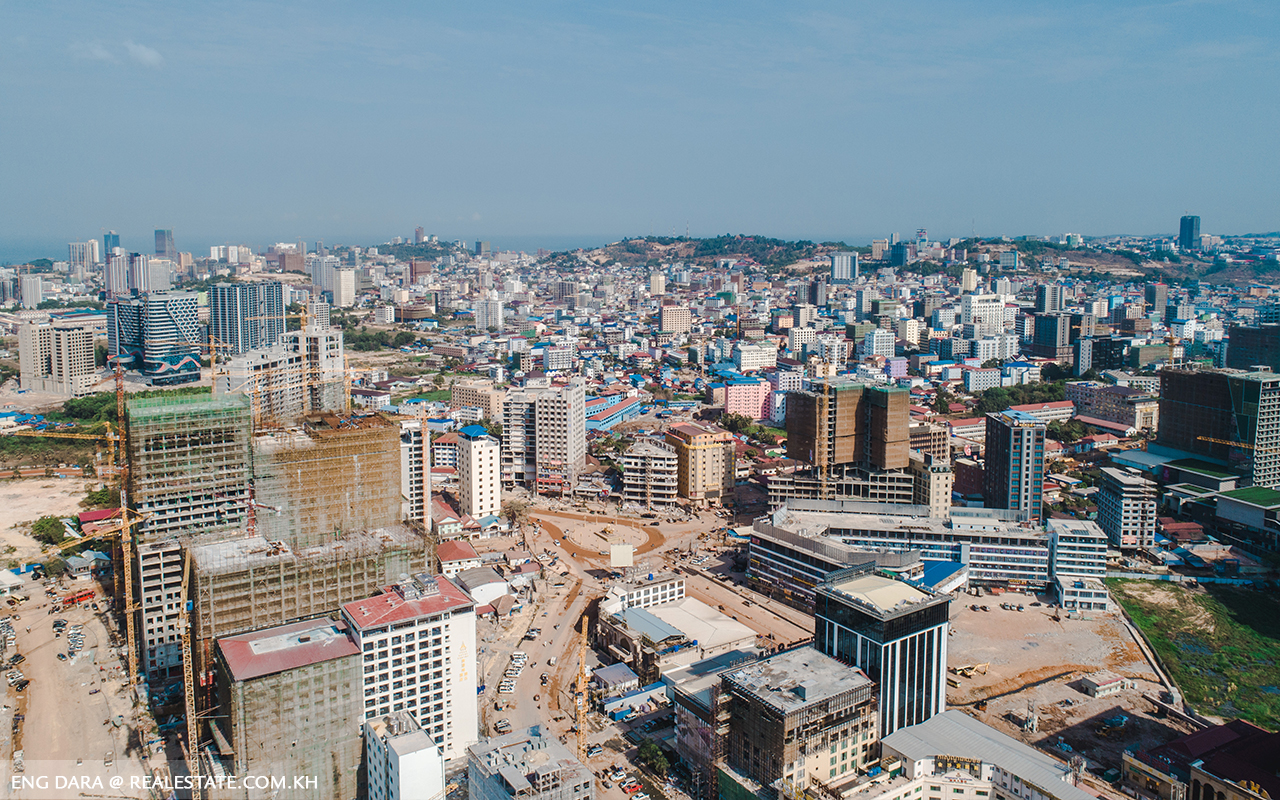 (A recent sky view of under-construction buildings in Sihanoukville city / Realestate.com.kh)
The same could be expected of the Cambodian real estate sector as it develops. Many of the high-end condominiums are available for the local Cambodian elite, with most units likely being owned by foreigners through strata-titles. And as more mid-range and affordable units come into stock, more local middle-class buyers will likely purchase their own condominium units.
Infrastructure in Cambodia has grown significantly in the past decade but it may face slowdowns if project managers are slow to push their developments forward. The news of national roads and ring roads being constructed/rehabilitated is driving land prices up and might cause roadblocks to project development due to price haggling and owner holdouts. Without swift resolutions, infrastructure developments (such as the aforementioned roads) will have difficulty meeting their target dates.
Marc Townsend also cautions Cambodia of the shift in priorities of big multinational investment firms. BlackRock, an investment management company handling USD $7 trillion in assets, instructed their fund managers to prioritise investment ventures that consider their environmental impact. This shift in socio-environmental requirements is likely to be followed by other investment firms and thus, must be considered by Cambodian stakeholders starting in 2020 to attract foreign investment in the future.
Ensuring tourist safety also came up as a means of growing the Kingdom's tourism sector. Marc Townsend suggests that most tourists, especially the Chinese, value safety as a top concern when visiting a foreign country. A disciplined and well-equipped police force looking out for both the locals' and foreign visitors' well-being will only drive up tourism confidence in the Kingdom. This point is supported by a report from the Khmer Times where the Shanghai Chief of Police asked the Cambodian National Police to ensure the security of Chinese businessmen and travelers in the Kingdom.
The conference also discussed the recent construction-related accidents. Marc Townsend was clear these tragedies are an industry problem that must be addressed by developers by applying basic safety standards, the usage of quality materials, and adherence to the new government regulations. He lauded the passing of the much-awaited construction law and is hopeful Cambodia's construction sector will avoid such tragedies ever again.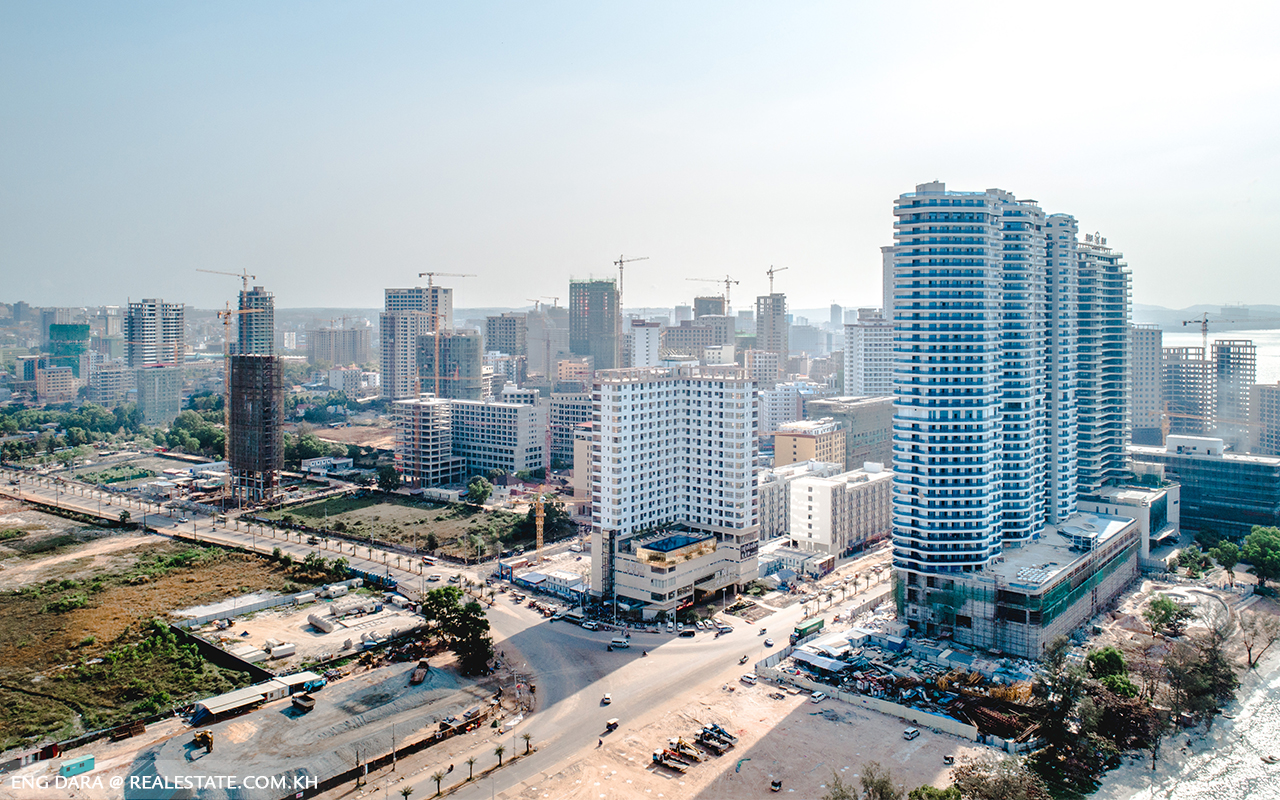 (Sihanoukville's skyline adjacent to the city's Independence Beach / Realestate.com.kh)
As Cambodia enters a new decade of development, winners, and losers in the real estate sector will likely be determined by an investor/developer's ability to take advantage of Cambodia's strengths and overcome the challenges presented.
Source From : https://www.realestate.com.kh/news/cbre-cambodia-fearless-forecast-2020/