The Cambodian real estate market, one of the key drivers of economic growth in the country, suffered a slowdown during the height of COVID-19 scares. But as cases continue to be under control, returning commercial interests are slowly breathing life back into the Cambodian property market.
Key highlights of condo/apartment prices in Cambodia:
3-bedroom condo/apartment median prices remain at ~$212,000
The decrease in 3-bedroom condo/apartment median prices offer a better value proposition to Cambodian buyers
2-bedroom condo/apartment median prices hold steady at ~$168,000
1-bedroom condo apartment median price increase by 14% to ~$105,000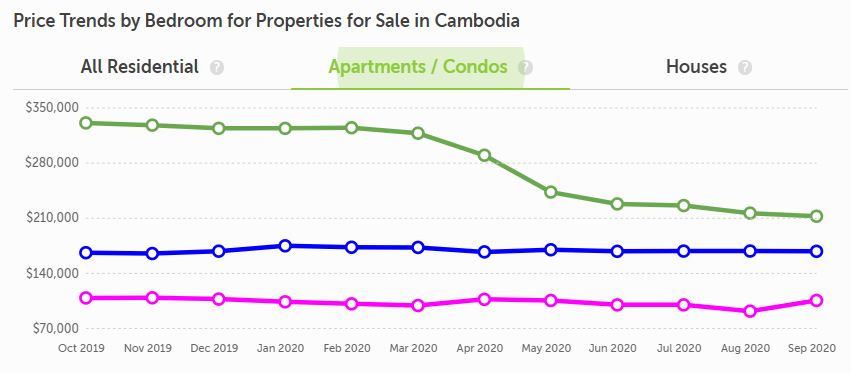 These values are median prices found across Cambodia and are only meant to be used as a guide to navigate price ranges. Realestate.com.kh advises interested buyers to visit our condo listings page for prices specific to projects you may be interested in.
Prices for large bedrooms have gone down as a result of a decrease in high-class property demand from international buyers. Developers, consequently, have shifted their focus to meeting the preferences of the wider local market.
Additionally, the median sale price difference between 2-bedroom and 3-bedroom has gone down to just 26% compared to an 83% price difference 10 months ago – offering a great value proposition for Cambodians looking to buy larger units.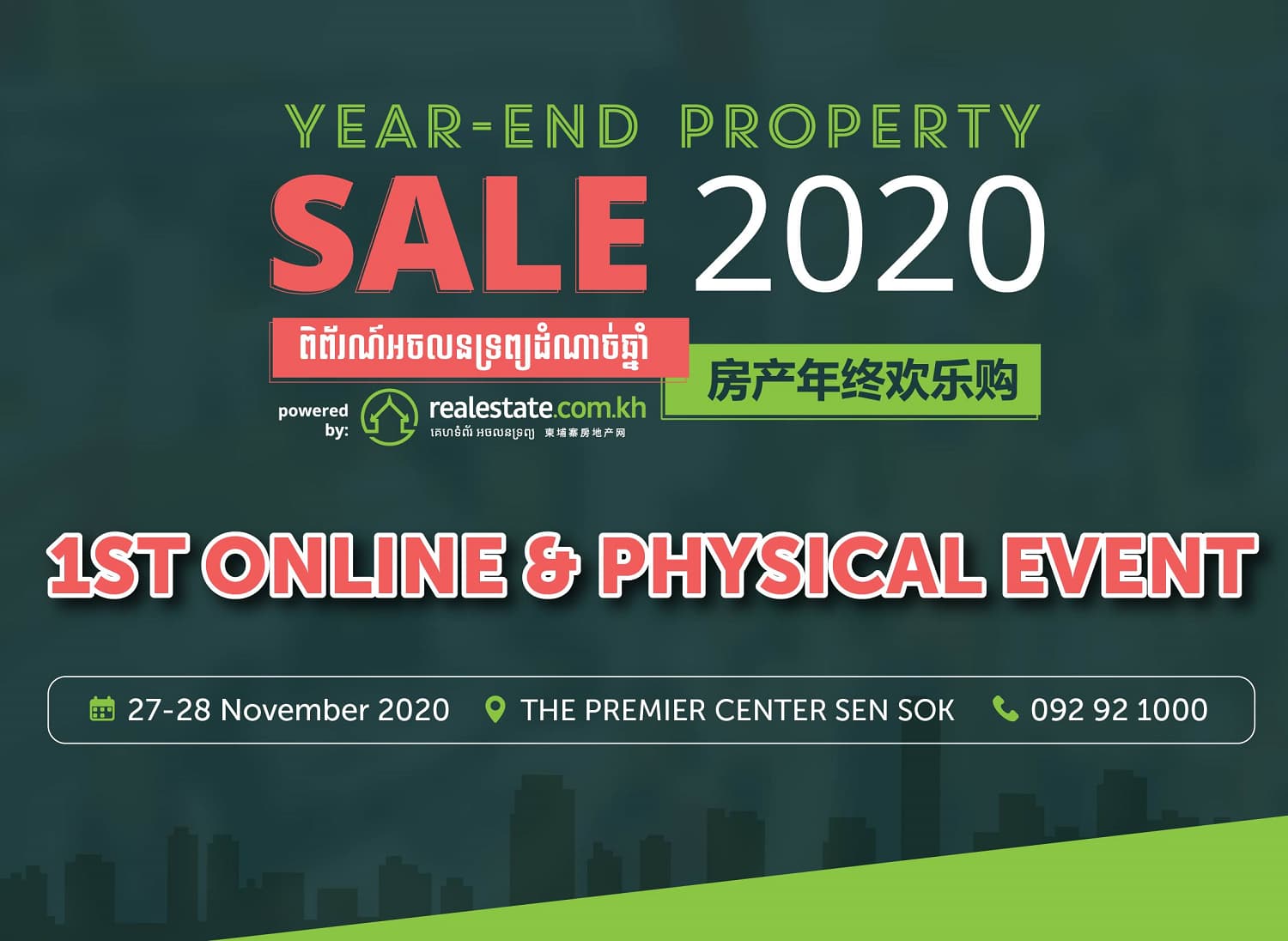 It is worth noting that the Year-End Property Sale 2020 is happening on Nov 27-28 at the Premier Center Sen Sok. The event will feature various brands, including established property developers offering well-known projects across Cambodia. These same developers will offer discounted prices exclusively to buyers participating in the event.
The continuing slump of property prices, coupled with upcoming property discounts in the Year-End Property Sale 2020, presents a great opportunity for buyers to purchase quality properties at more attractive prices – while they still can.
Source: https://www.realestate.com.kh/news/cambodia-condo-prizes-stabilize-q4-2020/