Siem Reap is a popular tourist destination known for its surrounding eco-tourism hotspots and, of course, the world-famous Angkor Wat temples. Over the past few years, the city has been seeing a transition from a primarily tourist-oriented destination to becoming a residential and commercial hub. After all, the city does have over a million residents, complemented by hundreds of thousands, if not millions of people every year!
Mixed-use developments, in particular, have taken a keen interest in how dynamic the market has become for Siem Reap. And spearheading the many developments coming is the Rose Apple Square.
The Rose Apple Square is a mixed-use project located in the heart of Siem Reap. The project is built around the idea of a modern town square that serves as a vibrant community center inviting people to linger, lounger, interact, and connect. From this center extends the different facets that make the Rose Apple Square the quintessential example of a modern-day town center:
Rose Apple Forum

The Rose Apple Square supports its residents by providing Siem Reap's first full-facility co-working spaces and small offices outfitted with meeting rooms and multi-purpose rooms ideal for events. These are complemented by a 150-person auditorium, 3 lecture halls, and breakout rooms – ideal for seminars, performances, and conferences.
Rose Apple Commune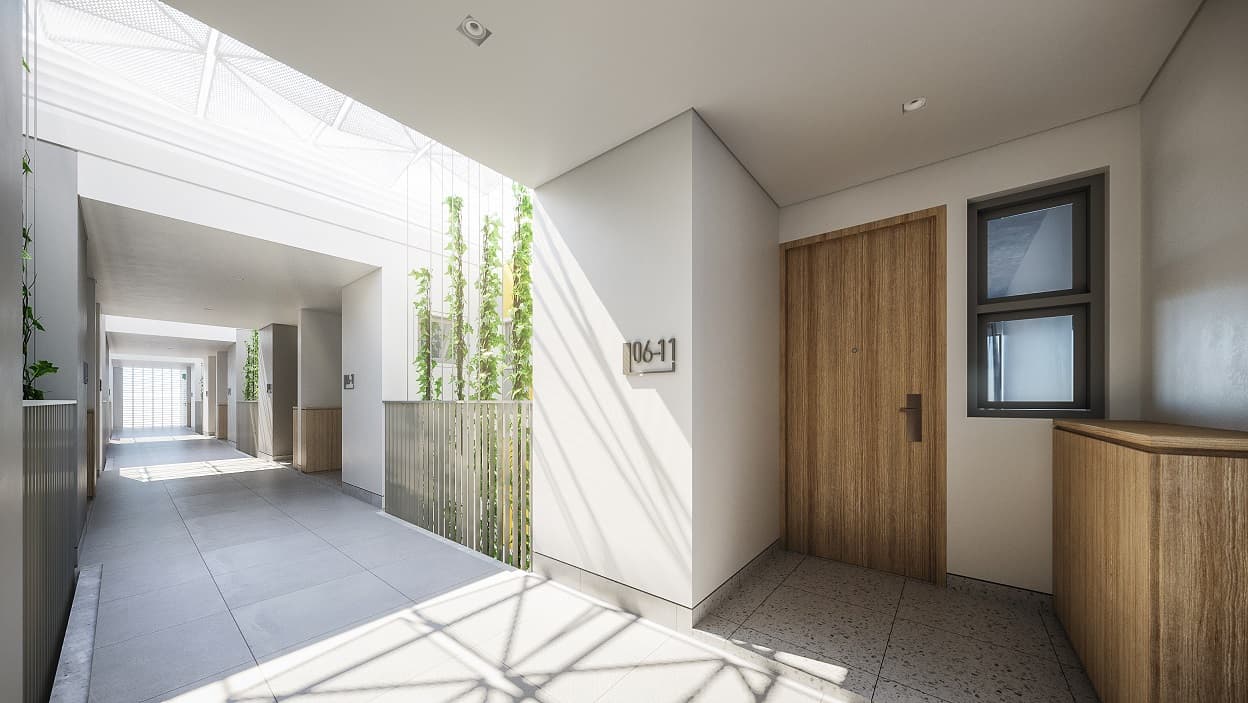 The Rose Apple Commune is a collection of 40 co-living units, each with a private bathroom and balcony, and 200 sqm of lounge space with a fully-equipped communal kitchen. The Commune is a perfect residence for nomads/researchers/startup entrepreneurs who can hope over to a cafe or Forum co-working space for a productive time.
Rose Apple Offices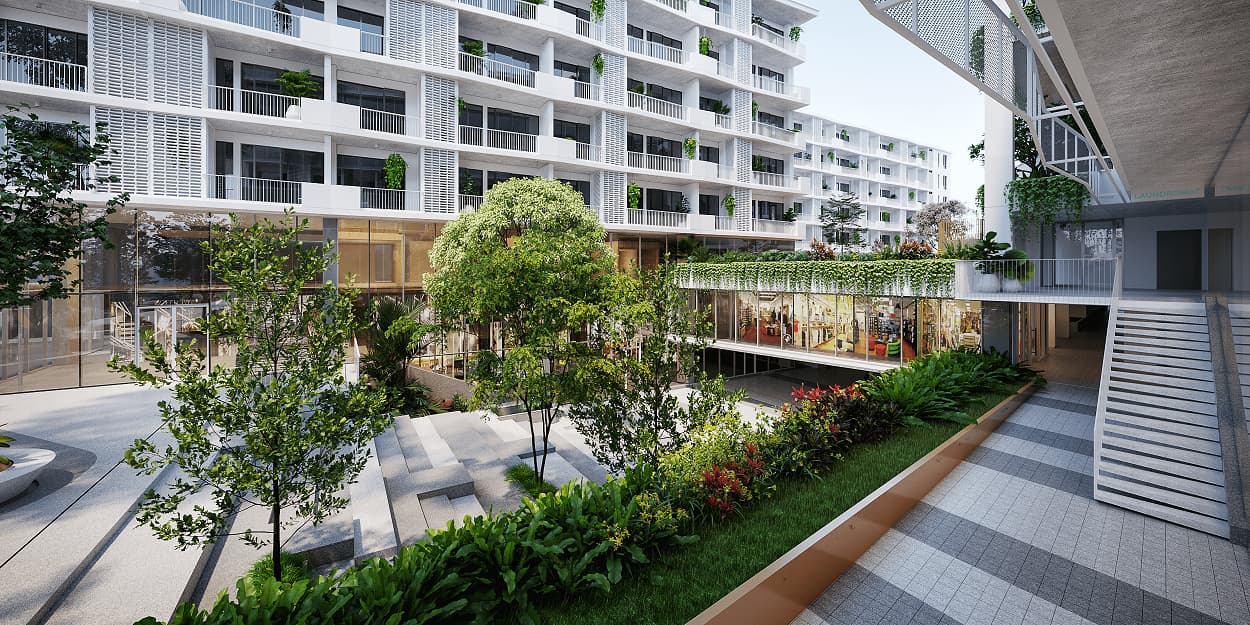 Siem Reap first strata-titled office space in an inspiring ecosystem where businesses can turn to Forum for short-term space overflow, seminar, and conference facilities in conjunction with the Commune to house visiting staff from Phnom Penh or abroad.
Rose Apple Residences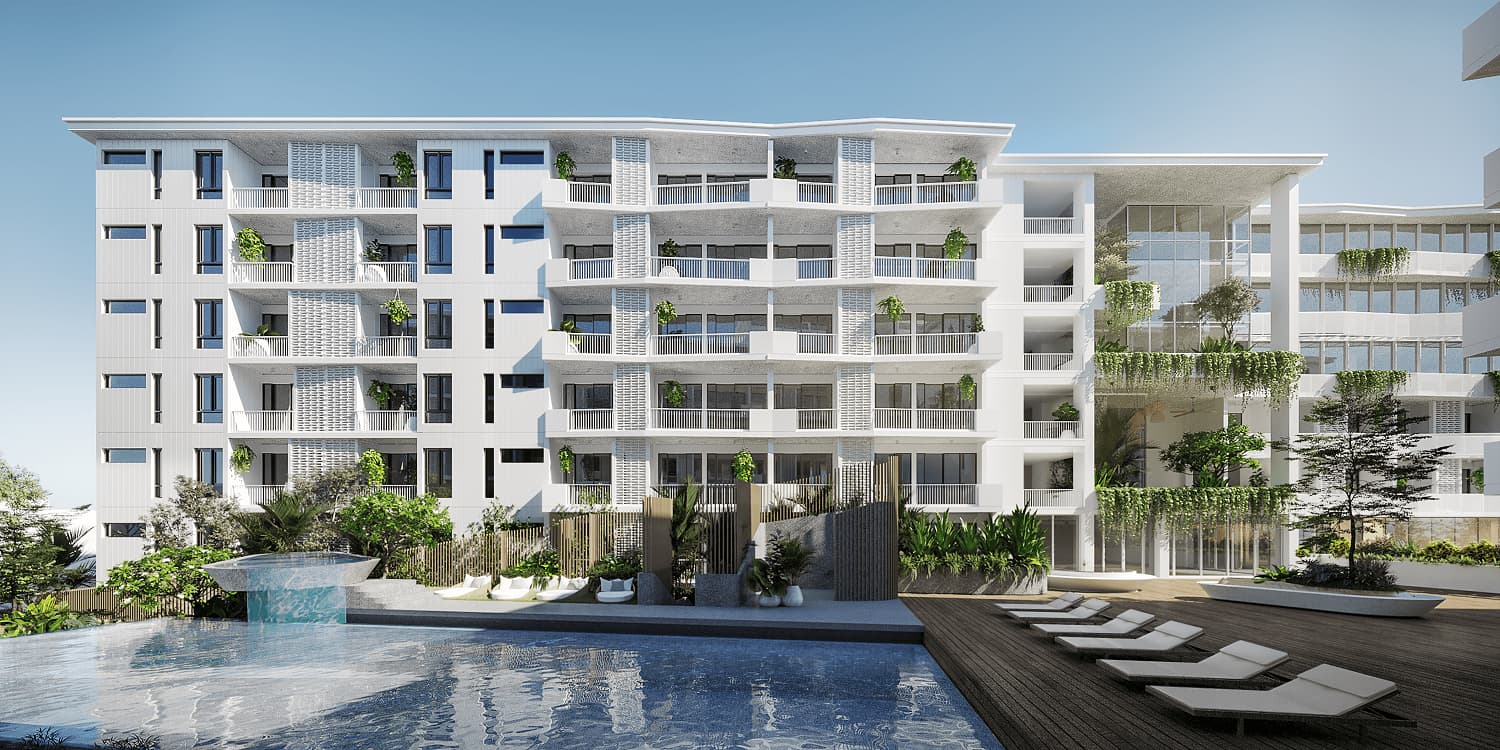 The Rose Apple Residences comes with a gym, pool, yoga deck, and dance studio, on top of all the facilities and activities that the Forum offers. The Residences provide an enriching living experience that awaits professionals and travelers between Phnom Penh and Siem Reap.
Rose Apple Square is a great example of Siem Reap's development into a modern city accommodating multiple lifestyles. And given all that it has to offer, it won't be entirely surprising if the Rose Apple Square becomes the city's next landmark development once handed over in 2022.
From: https://www.realestate.com.kh/news/rose-apple-square-signals-siem-reap-transformation/